Pepper Seeds, Garden Leader Monster Bell
Capsicum annuum
Regular price
Sale price
$2.19
Unit price
per
Sale
Sold out
Pepper Seeds, Garden Leader Monster Bell
Capsicum annuum
Regular price
Sale price
$2.19
Unit price
per
Sale
Sold out
Introducing a garden giant: Monster Bell Pepper. The ultimate sweet bell pepper that adds extra flavor to any dish.
Plant this champion in soil rich with organic matter and supply it with adequate water and full sun for non-stop pepper production all summer long. Use the huge 7.5"-8" peppers in a variety of ways. You can stuff, roast, fry, grill, or chop for your favorite recipes.
---
Botanical Name: Capsicum annuum
Approximate Number of Seeds Per Packet: 15
Flavor: Mildly sweet.
Preparation Ideas: Use in salads and soups or stuff peppers for a delicious meal.
Plant Type: Vegetable
Fill Weight (grams): 0.1
Growth Type: Sweet
Start Garden Leader Monster Bell Pepper seeds indoors 8 weeks before planting outdoors. Keep seed moist and in full sunlight. Transplant when 3" tall. Or, sow directly in the garden in a sunny location after the danger of frost is past. Plant 2 seeds every 18". Thin to 1 plant every 18" when 3" tall. Use a balanced fertilizer when 6" tall to increase production.
Planting Depth: .25"
Seed Spacing: Sow Garden Leader Monster Bell Pepper seeds roughly 18" apart in rows.
Plant hot and sweet peppers in separate areas to avoid cross-pollination. Pick peppers regularly for increased yields.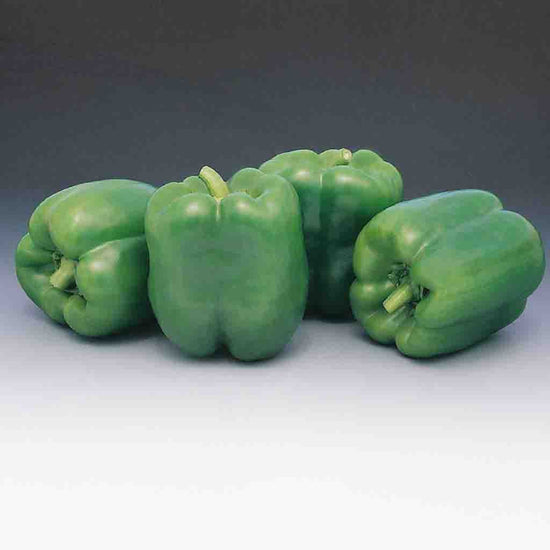 Garden growing Quiz
Find Your Best Match
Take our quiz to find the perfect plants and products for your location, skill level, and interests.
Find your best match in under 2 minutes!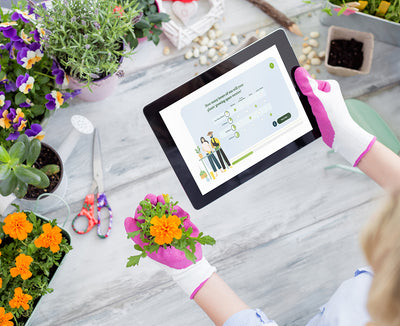 Garden growing Quiz
Find Your Best Match

Join Our Rewards Program today to start saving

Free Shipping on
Seed Only Orders!

There are a ton
of ways to earn!

Redeem points for
BIG savings!
Gardening Tips Straight From the Blog