Organic Tomato Seeds, Sweetie
Solanum lycopersicum
Regular price
Sale price
$2.79
Unit price
per
Sale
Sold out
Organic Tomato Seeds, Sweetie
Solanum lycopersicum
Regular price
Sale price
$2.79
Unit price
per
Sale
Sold out
Our Sweetie Tomato seeds produce deliciously sweet, bite-sized red tomatoes that are high in vitamins A and C.
These tomatoes go great in salads and can be served on toothpicks as a fun little appetizer at any party! The Sweetie Tomato plant has tall, indeterminate vines that will provide a bountiful harvest all season long.
Growing Sweetie Tomatoes is a fairly easy process. Start your seeds indoors roughly six weeks before your areas final frost date. Transplant tomato seedlings outdoors in full sun after they grow 4-6 true leaves. You can also sow your tomato seeds directly outdoors but they will not tolerate frost so be sure that your garden soil is warm!
---
Botanical Name: Solanum lycopersicum
Approximate Number of Seeds Per Packet: 75
Flavor: Deliciously sweet!
Preparation Ideas: Bite-sized tomatoes go great in salads.
Plant Type: Vegetable
Fill Weight (grams): 0.18
Growth Type: Indeterminate
Start seeds indoors in a sunny location six weeks prior to warm weather. Transplant outdoors in full sun when seedlings display four to six leaves and weather is warm. Seeds can be sown directly into the garden when soil is warm; tomatoes cannot tolerate frost.
Planting Depth: .25"
Seed Spacing: Sow Organic Sweetie Tomato seeds approximately 3' apart in rows.
To keep fruit clean and easier to pick, support with stakes or cages. Tomatoes require at least an inch of water per week.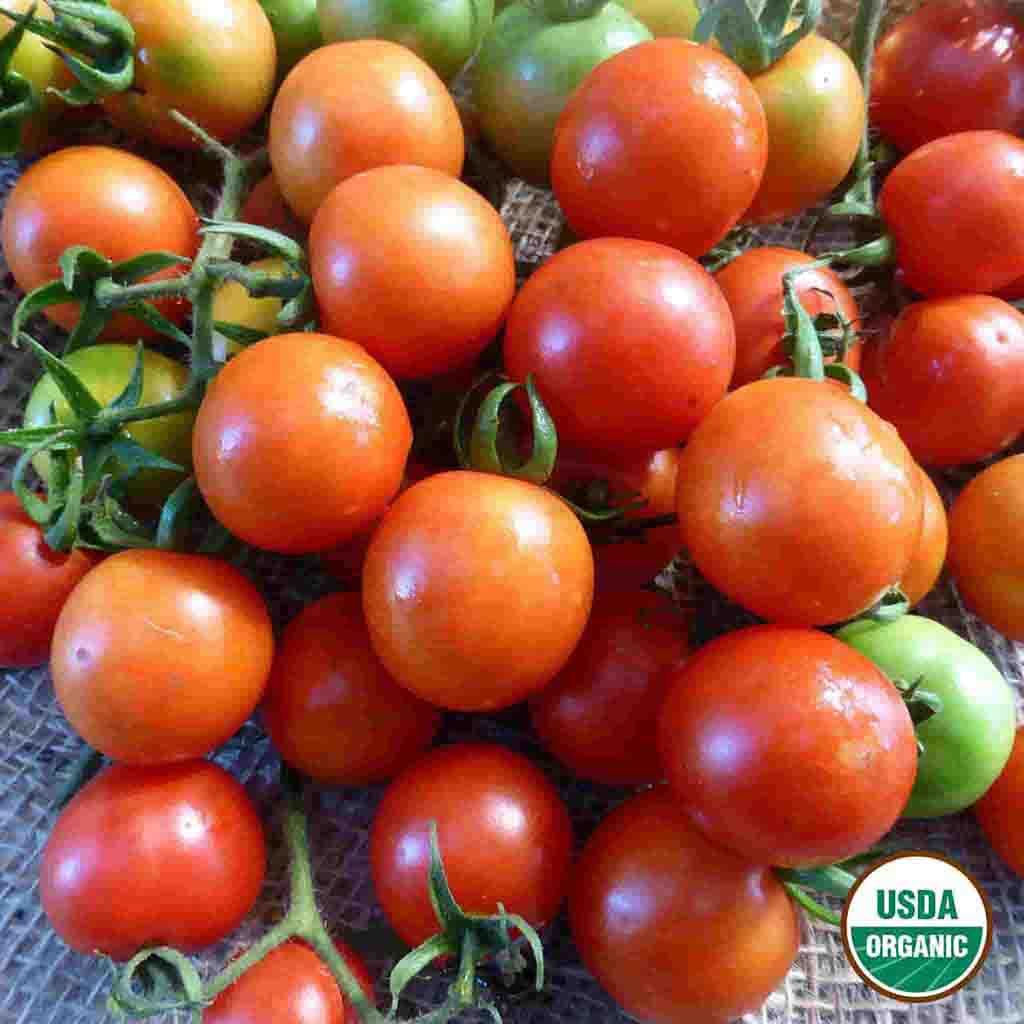 Garden growing Quiz
Find Your Best Match
Take our quiz to find the perfect plants and products for your location, skill level, and interests.
Find your best match in under 2 minutes!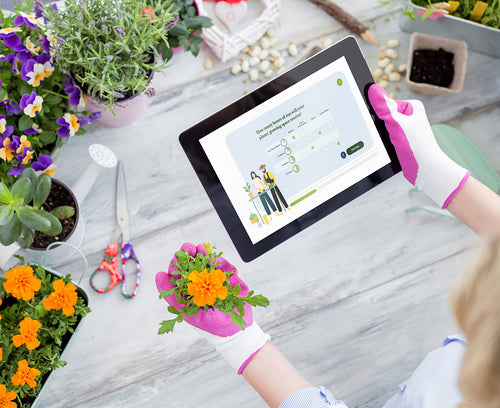 Garden growing Quiz
Find Your Best Match

Join Our Rewards Program today to start saving

Free Shipping on
Seed Only Orders!

There are a ton
of ways to earn!

Redeem points for
BIG savings!
Gardening Tips Straight From the Blog