Moonflower Seeds, White Evening Glory Flower
Ipomoea alba
Regular price
Sale price
$2.19
Unit price
per
Sale
Sold out
Moonflower Seeds, White Evening Glory Flower
Ipomoea alba
Regular price
Sale price
$2.19
Unit price
per
Sale
Sold out
Evening Glory White Moonflowers are vigorous, climbing vine annuals.
Huge, delicately fragrant flowers, more than 4" across open during evenings and bloom all summer long. These are quite attractive near a porch or veranda where their fragrance can be enjoyed by the moonlight.
Please note - Moonflower seeds are toxic to animals and humans if large quantities are ingested. Keep seeds out of reach of pets and children.
This product does not ship to Arizona.
---
Botanical Name: Ipomoea alba
Approximate Number of Seeds Per Packet: 20
Plant Type: Annual Flower
Scent: Sweet
Fill Weight (grams): 2
Days To Bloom: 60-90 Days
For earlier blooms, start White Evening Glory Flower Moonflower seeds indoors in 3" peat pots 8 weeks before the last frost. Cover with 0.25" of soil. Or, after all danger of frost, sow in open ground well exposed. Cover lightly. When plants are 2" tall, thin or transplant. Before transplanting, harden off the seedling.
Planting Depth: .25"
Seed Spacing: Sow White Evening Glory Flower Moonflower seeds roughly 6" apart.
Excellent for temporary screens, hedges, and ground cover. If lush growth but no flowers, stop watering. When vines are 12" tall, provide support for climbing.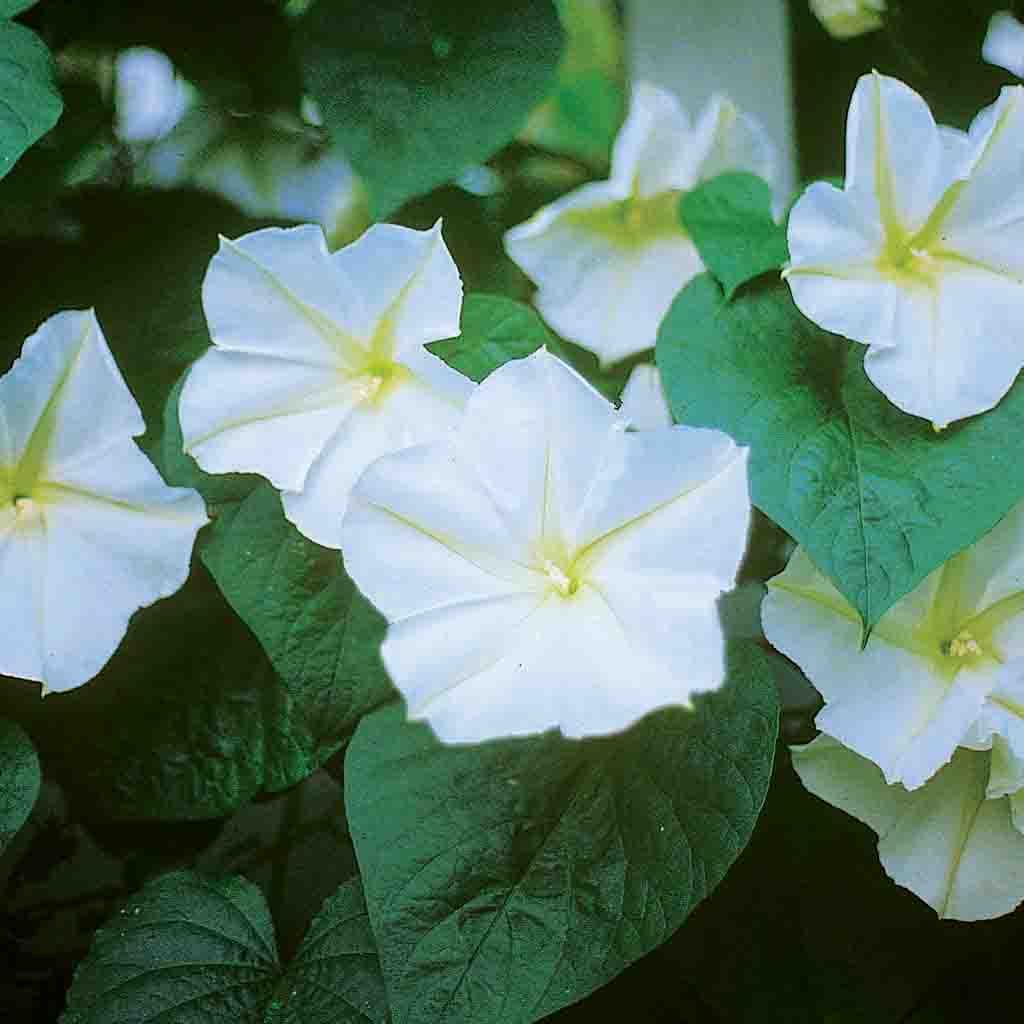 Garden growing Quiz
Find Your Best Match
Take our quiz to find the perfect plants and products for your location, skill level, and interests.
Find your best match in under 2 minutes!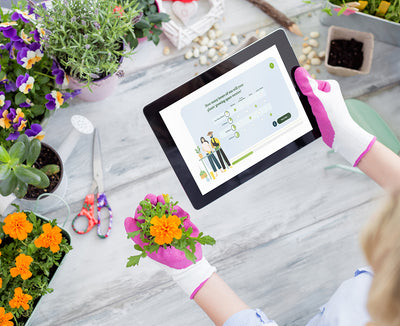 Garden growing Quiz
Find Your Best Match

Join Our Rewards Program today to start saving

Free Shipping on
Seed Only Orders!

There are a ton
of ways to earn!

Redeem points for
BIG savings!
Gardening Tips Straight From the Blog