Lettuce Seeds, Grand Rapids
Lactuca sativa
Regular price
Sale price
$1.99
Unit price
per
Sale
Sold out
Lettuce Seeds, Grand Rapids
Lactuca sativa
Regular price
Sale price
$1.99
Unit price
per
Sale
Sold out
Grand Rapids Lettuce grows large and frilly bright-green leaves that have a tender and sweet taste.
Ready to harvest in roughly 45 days, these lettuce seeds grow quickly into upright plants and are slower to bolt than other loose leaf lettuce varieties. This cool weather vegetable is high in vitamins A and B!
---
Botanical Name: Lactuca sativa
Flavor: Grand Rapids Lettuce has a sweet and crisp taste.
Preparation Ideas: Make a delicious salad with leaves from this variety!
Plant Type: Vegetable
Fill Weight (grams): 1.5
Growth Type: Loose leaf
Grow Grand Rapids Lettuce seeds directly in the garden as early as the soil can be made fine and loose. Plant seeds every 2", covering firmly with soil. Thin lettuce plants to 6" apart when they display 2-3 leaves. As lettuce begins to crowd, harvest by picking individual leaves regularly.
Planting Depth: .25"
Seed Spacing: Sow Grand Rapids Lettuce seeds roughly 6" apart in rows.
Lettuce needs plenty of moisture. Also, fall crops may have to be started indoors since lettuce has a difficult time germinating in hot weather. Transplant with care.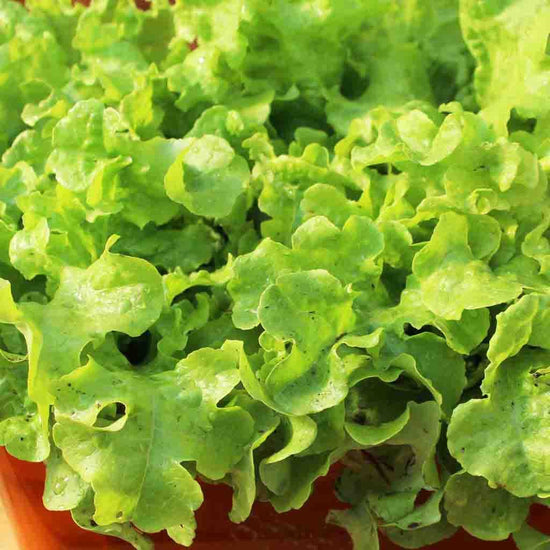 Garden growing Quiz
Find Your Best Match
Take our quiz to find the perfect plants and products for your location, skill level, and interests.
Find your best match in under 2 minutes!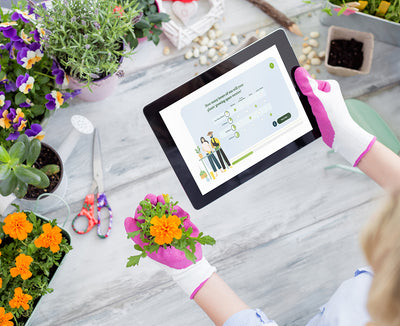 Garden growing Quiz
Find Your Best Match

Join Our Rewards Program today to start saving

Free Shipping on
Seed Only Orders!

There are a ton
of ways to earn!

Redeem points for
BIG savings!
Gardening Tips Straight From the Blog