Jiffy 50mm Peat Pellet Refill Pack, 16 Pellets
Regular price
Sale price
$6.99
Unit price
per
Sale
Sold out
Jiffy 50mm Peat Pellet Refill Pack, 16 Pellets
Regular price
Sale price
$6.99
Unit price
per
Sale
Sold out
This Jiffy pellet refill pack comes with sixteen 50mm peat pellets.
Pellets will fit 16 and 36-cell Jiffy Tomato Greenhouses. Jiffy's largest peat pellets, they are perfect for starting seeds that will grow larger, more complex root systems (such as tomatoes and peppers).
Add warm water and watch them expand! More detailed instructions for use come with product packaging.
What you'll get:
sixteen (16) 50mm peat pellets*
*Peat is responsibly sourced from Canadian peat moss.
For our new vertical Plant Stand, click here: Pop-up Multi-Tier Indoor Plant Stand
Product Weight: 0.7 lbs
Package Dimensions: 7.5" x 2" x 4"
Place pellets in watertight tray and add warm water (about 1/2 cup per pellet). Drain excess water when pellets are 2.5" tall. Plant seeds according to instructions on their packets. Water pellets when they turn light brown. To harden off plants, place outside in shade for several days, gradually increasing time spent outside each day. To transplant, dig holes deep enough to cover top of pellets. Gently firm soil around pellet and water.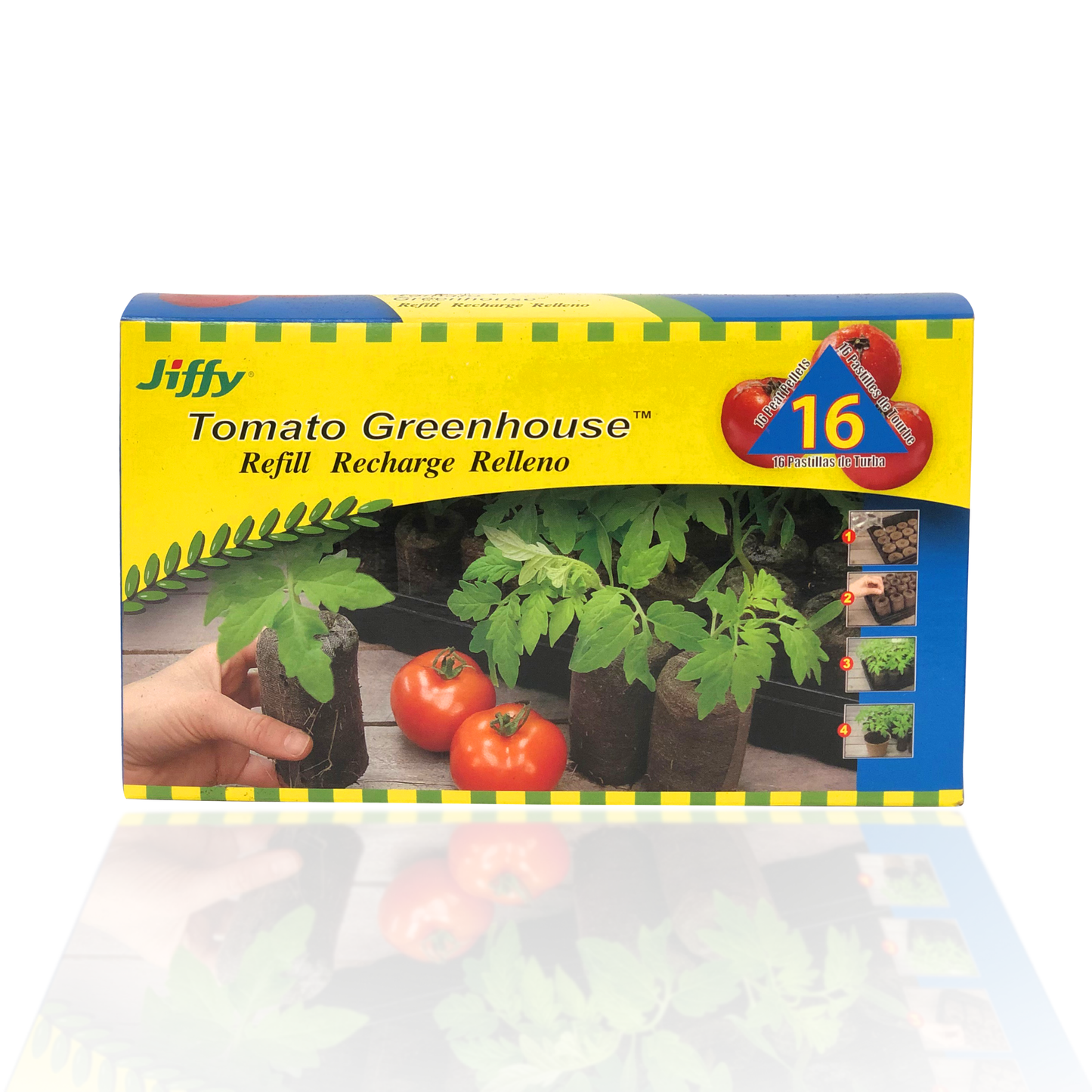 Garden growing Quiz
Find Your Best Match
Take our quiz to find the perfect plants and products for your location, skill level, and interests.
Find your best match in under 2 minutes!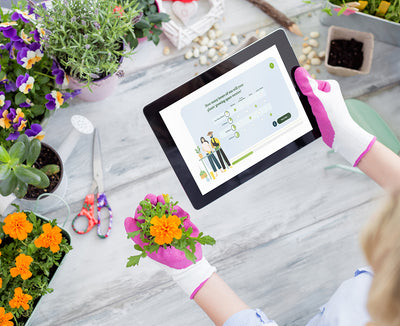 Garden growing Quiz
Find Your Best Match

Join Our Rewards Program today to start saving

Free Shipping on
Seed Only Orders!

There are a ton
of ways to earn!

Redeem points for
BIG savings!
Gardening Tips Straight From the Blog