Ferry-Morse Organic Seed Starter Mix Compressed Soil
Regular price
Sale price
$2.19
Unit price
per
Sale
Sold out
Ferry-Morse Organic Seed Starter Mix Compressed Soil
Regular price
Sale price
$2.19
Unit price
per
Sale
Sold out
Ferry-Morse Organic Seed Starter Mix Compressed Soil facilitates effortless organic gardening.
This convenient, compact soil solution is suitable for any level of gardening experience, promoting strong, healthy growth and top-quality harvests.
Perfect for urban gardeners and those with limited space, Ferry-Morse ensures your plants enjoy the best beginning for success with this organic seed starter mix. 
Key Features:
Organic Certified: OMRI Listed for Organic Use, guaranteeing the highest standards for your organic gardening.
Pure Coconut Coir Brick: No fillers, just premium coconut coir, providing optimal aeration and moisture retention for seedlings.
Easy to Use: Simply add water, and watch this compact brick expand to 2 quarts of rich, organic seed starter soil mix, ready for your seeds.
Ideal for Seed Starting: Tailored for starting seeds, this mix provides the perfect environment for healthy germination and robust growth.
Space-Saving: Its compressed nature means it takes up minimal space before use, making it ideal for urban gardeners and those with limited gardening spaces.
Dimensions: 7" x 3.5" x 0.25"

1. Place compressed mix into a 3 quart+ container to allow room for mix expansion. 2 Add 2 cups of warm water and wait 2 minutes for full absorption. 3. Break up and stir the soil to increase the expansion. 4. Utilize mix for your seed starting!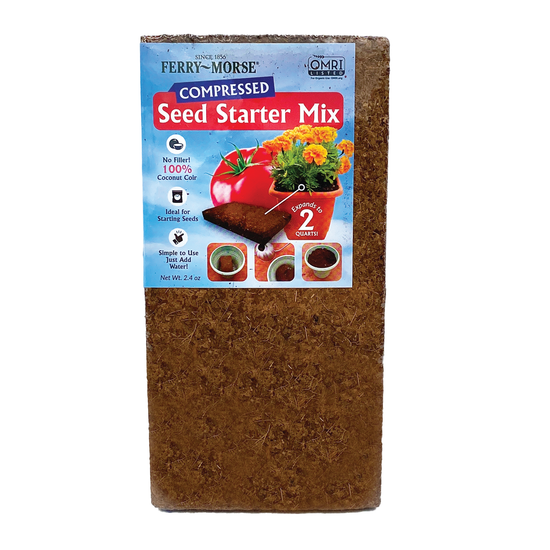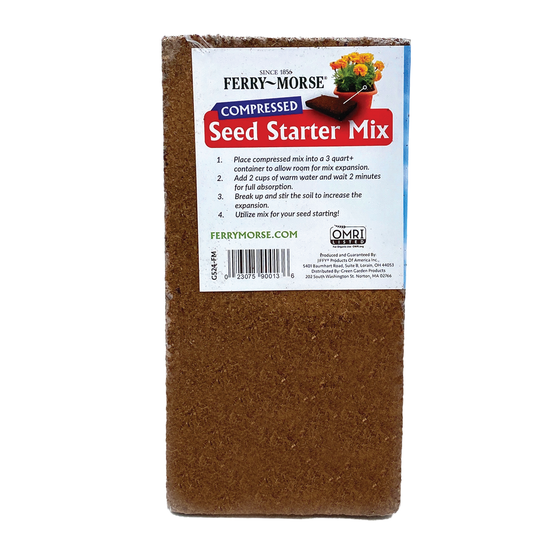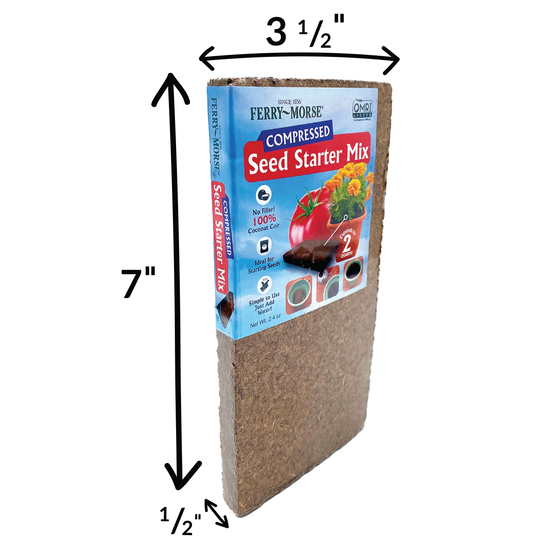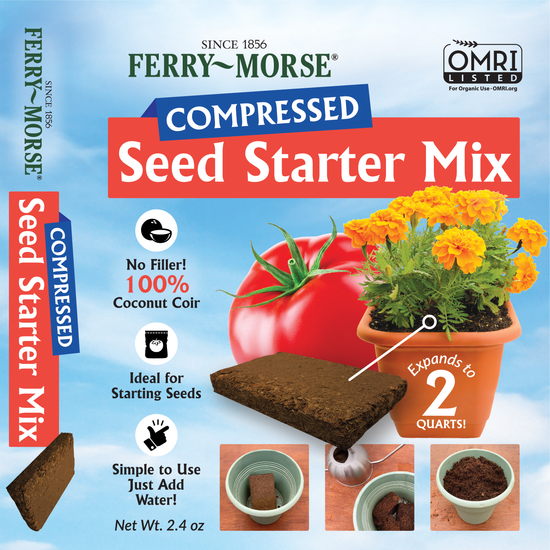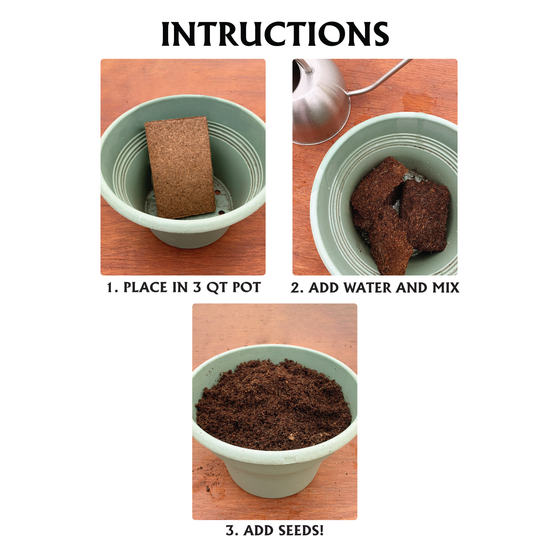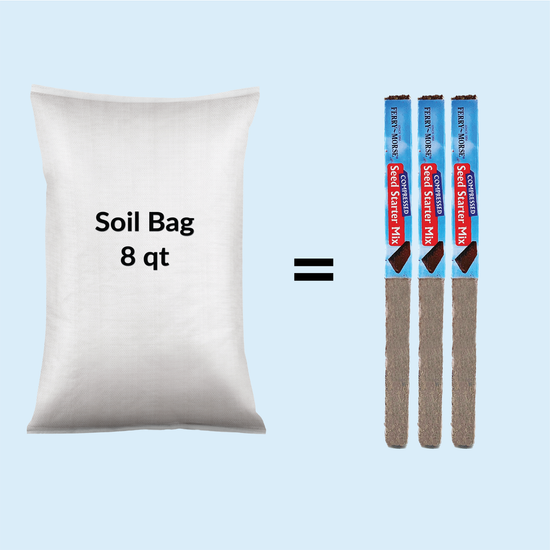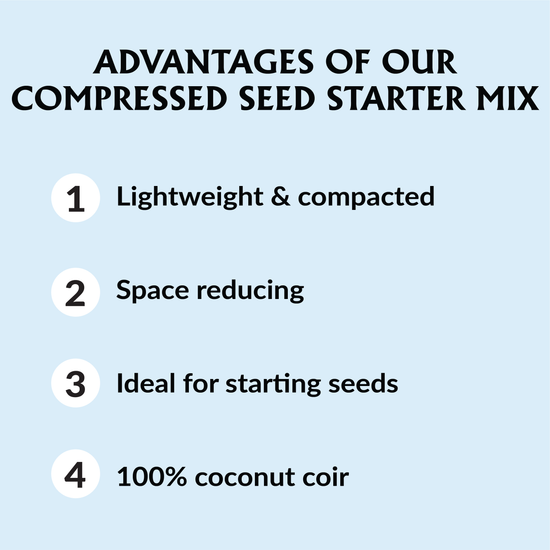 Garden growing Quiz
Find Your Best Match
Take our quiz to find the perfect plants and products for your location, skill level, and interests.
Find your best match in under 2 minutes!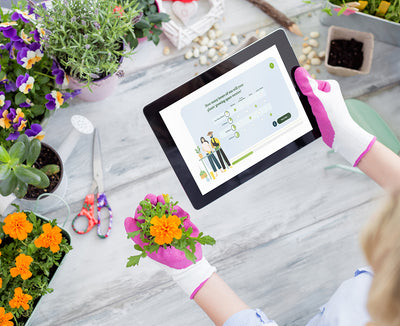 Garden growing Quiz
Find Your Best Match

Join Our Rewards Program today to start saving

Free Shipping on
Seed Only Orders!

There are a ton
of ways to earn!

Redeem points for
BIG savings!
Gardening Tips Straight From the Blog