Ferry Morse 8 qt. Professional Vermiculite 
Regular price
Sale price
$9.99
Unit price
per
Sale
Sold out
Ferry Morse 8 qt. Professional Vermiculite 
Regular price
Sale price
$9.99
Unit price
per
Sale
Sold out
Professional Grade Vermiculite is lightweight, sterile, and an absorbent mineral with so many uses. Improve soil, store bulbs over winter, root seedlings + cuttings, and so much more!
This top-of-the-line 8 qt. Professional Vermiculite from Ferry Morse is perfect for adding life, texture, aeration, and moisture retention to any soil mix. It is lightweight and ideal for indoor and outdoor uses, and is perfect for use in potting soils, hanging baskets, and container gardening. Vermiculite is an odorless mineral that is fireproof, non-toxic, and won't rot or mildew. It is a safe and economical soil amendment that will help improve the quality of any soil or garden bed. It helps with water retention and aeration and can be mixed into the soil or used as a mulch when planting. With this 8 qt. bag of vermiculite from Ferry-Morse, you can ensure that your plants will have the best soil conditions for optimum growth and vitality.
Contents: Horticultural Grade Vermiculite. Information regarding the contents and levels of metals in this product is available on the internet at: http://www.aapfco.org/metals.html Keep out of the reach of children and pets. May be harmful if swallowed.
If using vermiculite as a soil amendment, prepare your soil mix before adding seeds or plants. Fill a large bucket with 4 parts potting soil, 1 part perlite, and 1 part vermiculite. Add water as needed, making sure mix is well saturated but not soggy. This recipe allows for ideal root aeration and moisture retention.
Do not pack down, cover with air-tight lid, or water before storing. Store in cool, dry place with temperatures between 35° or 55°.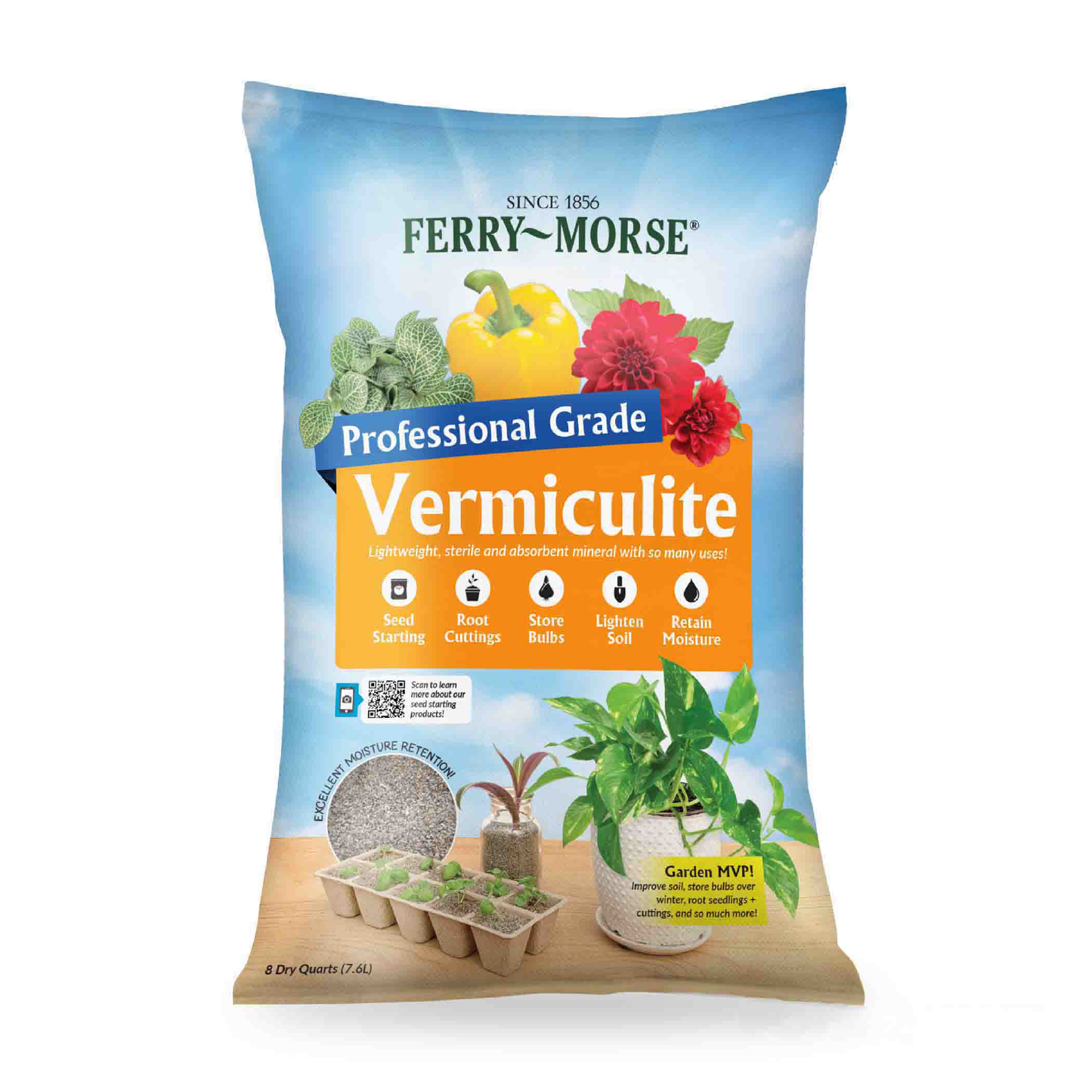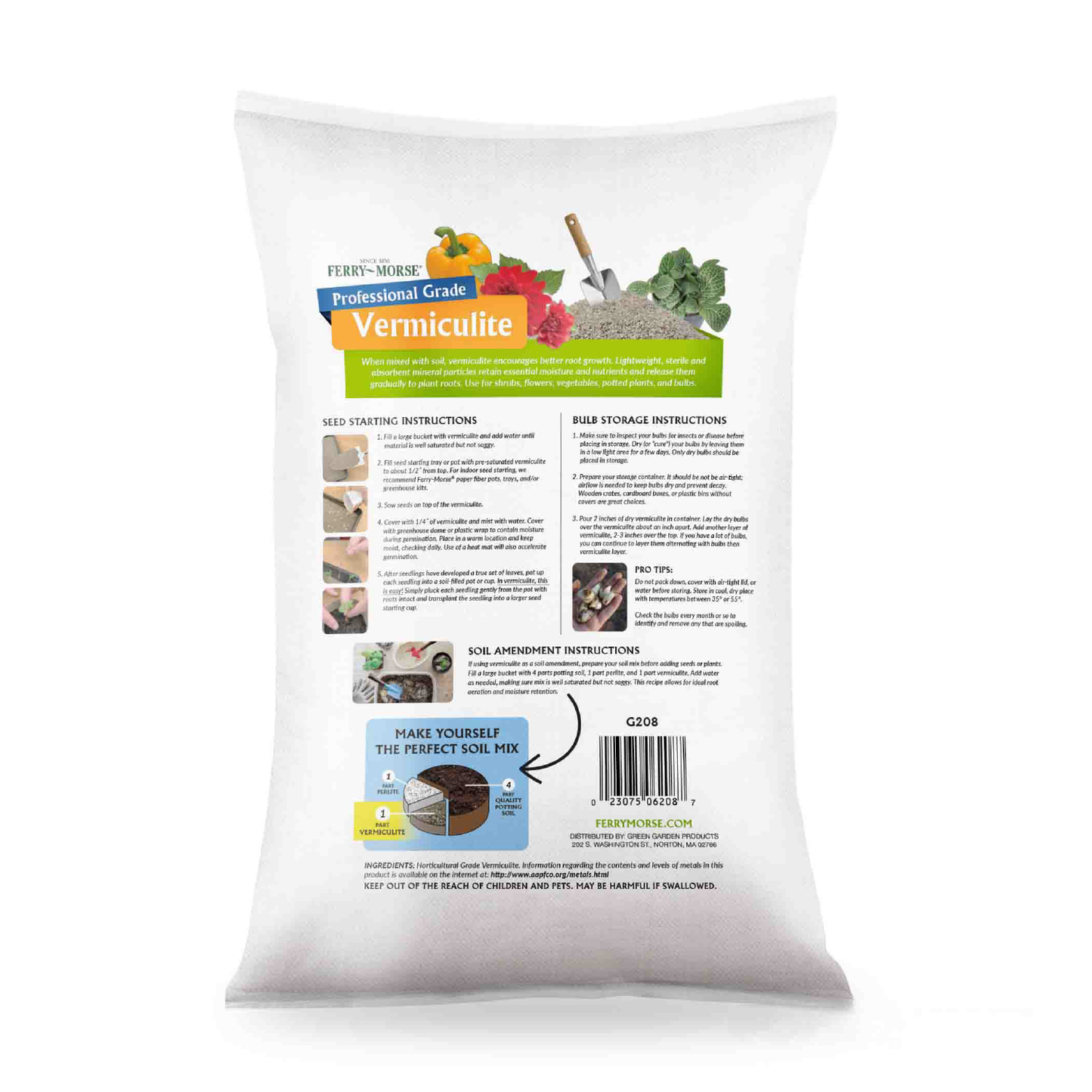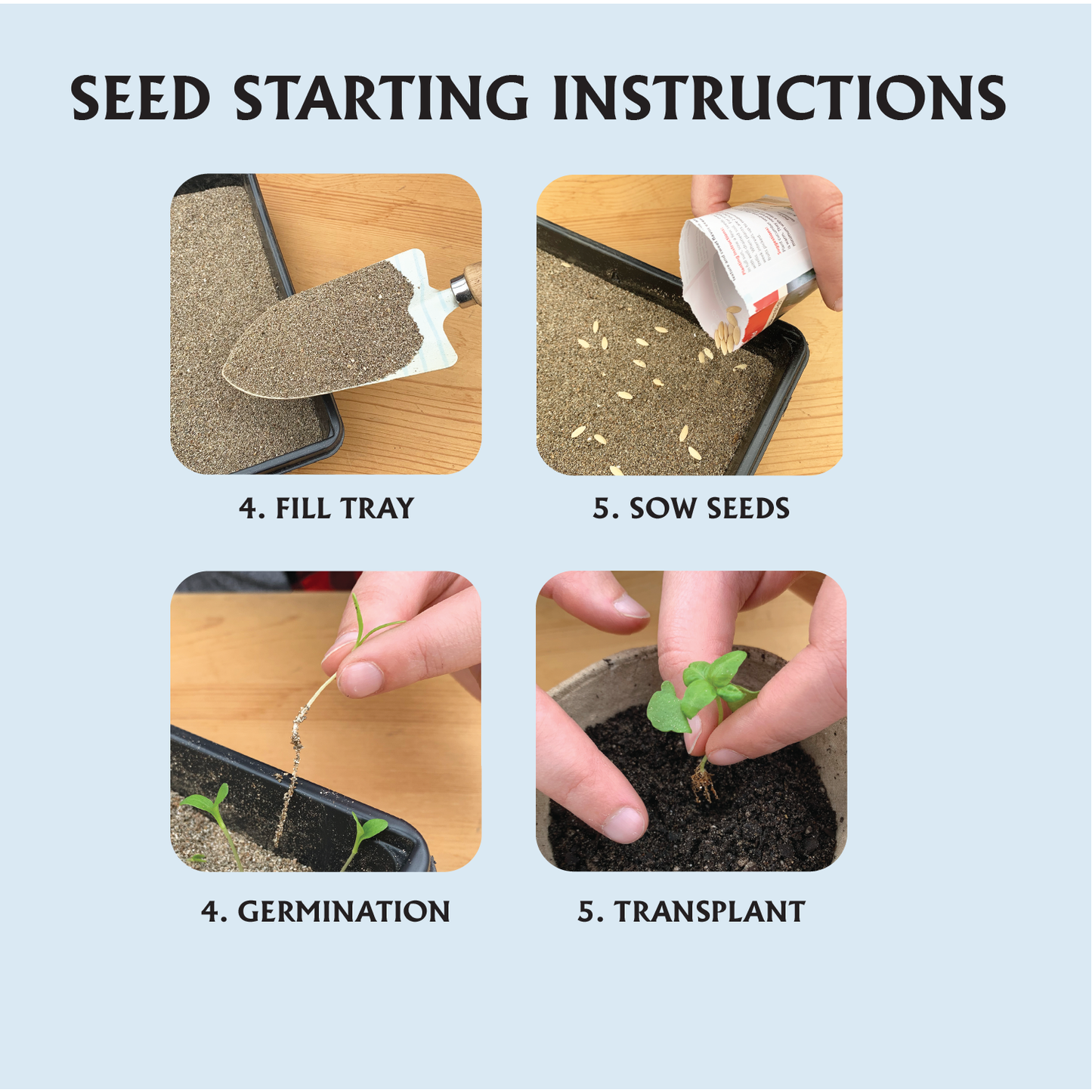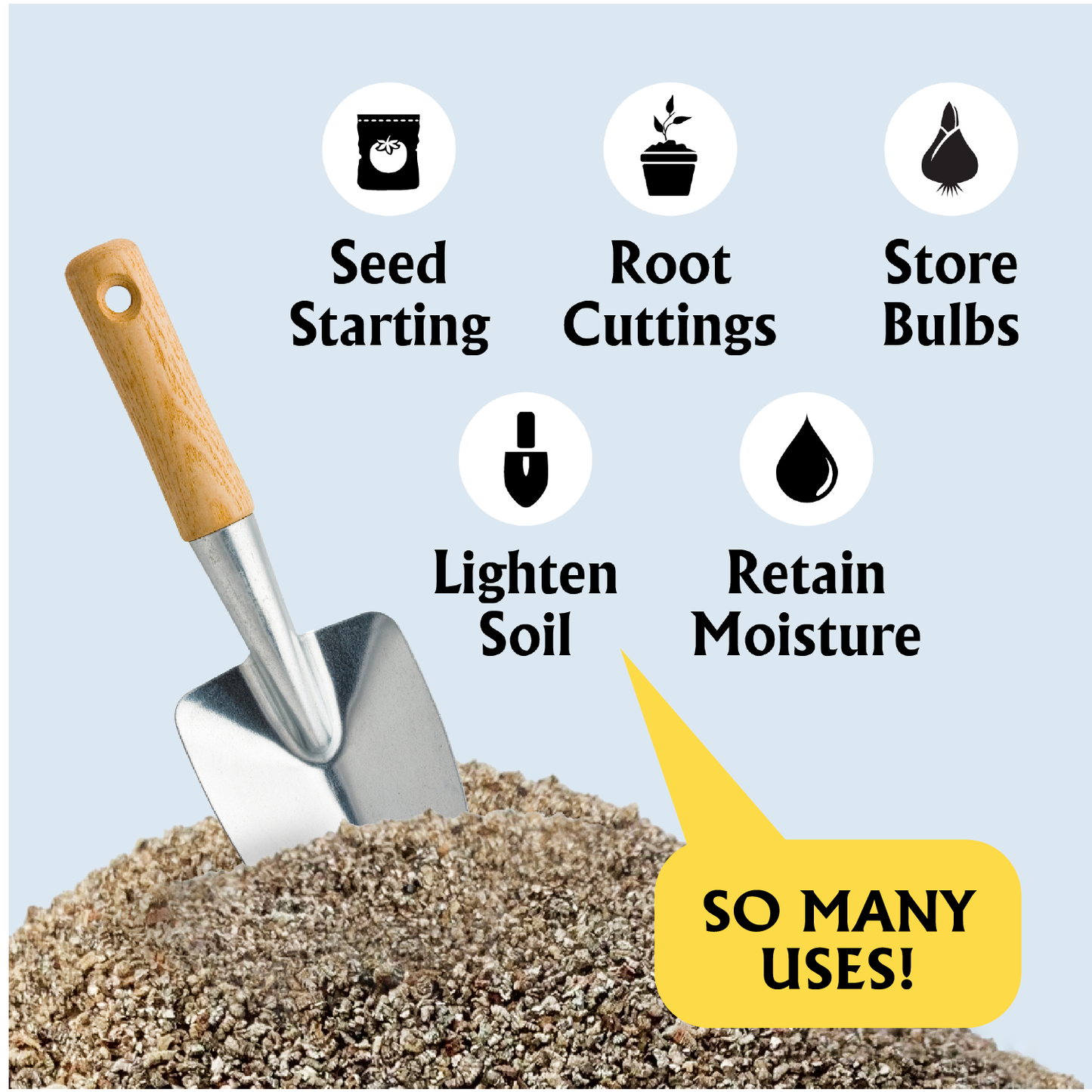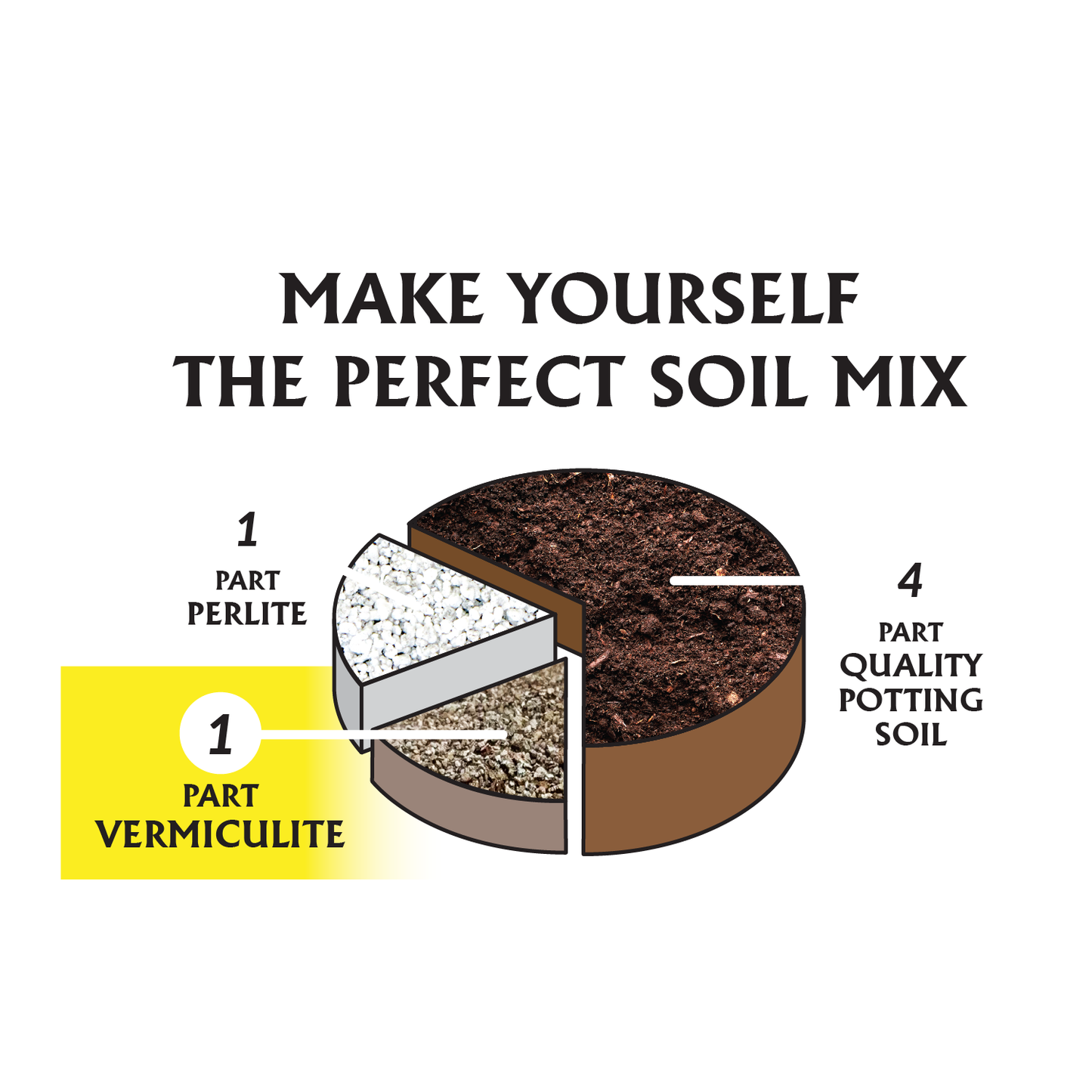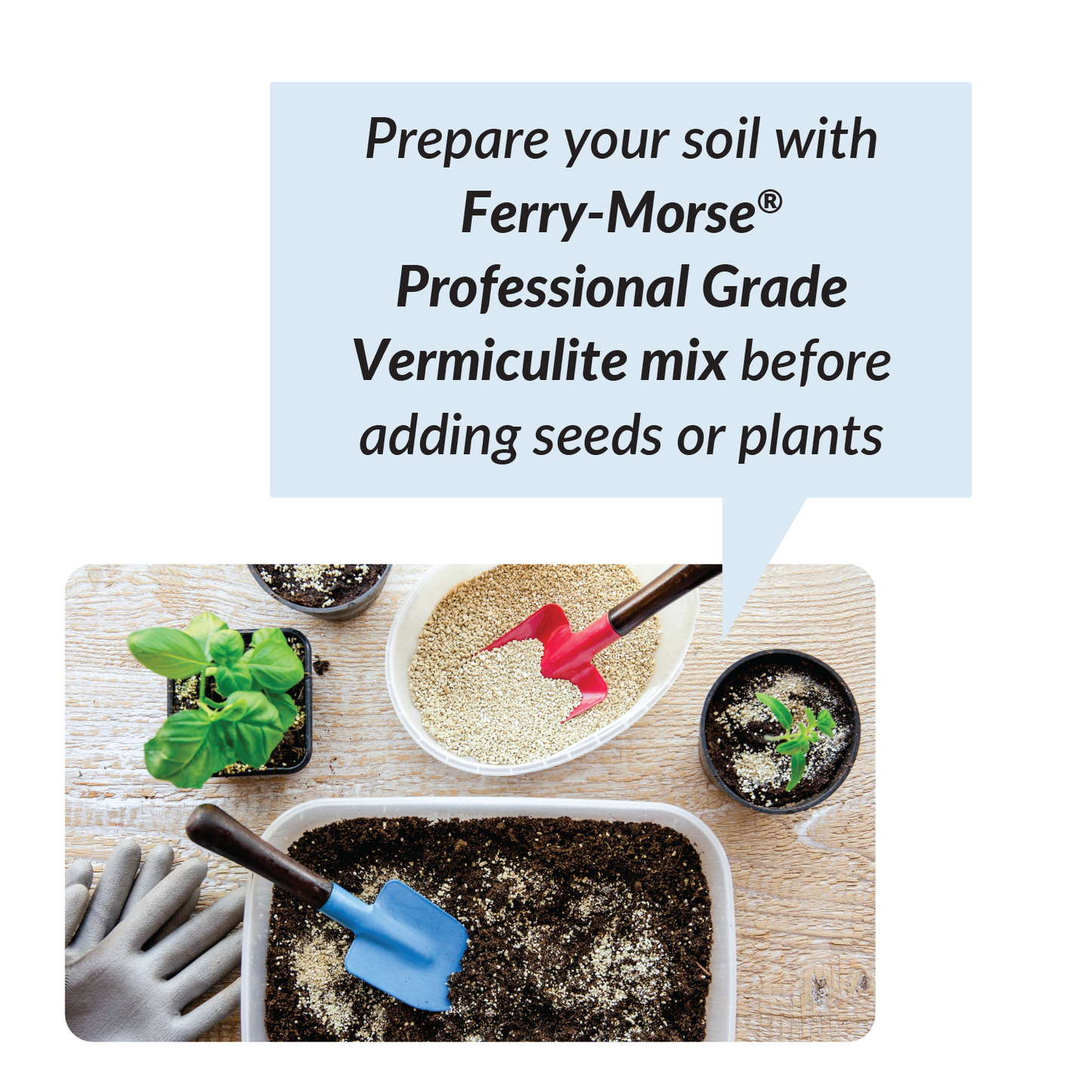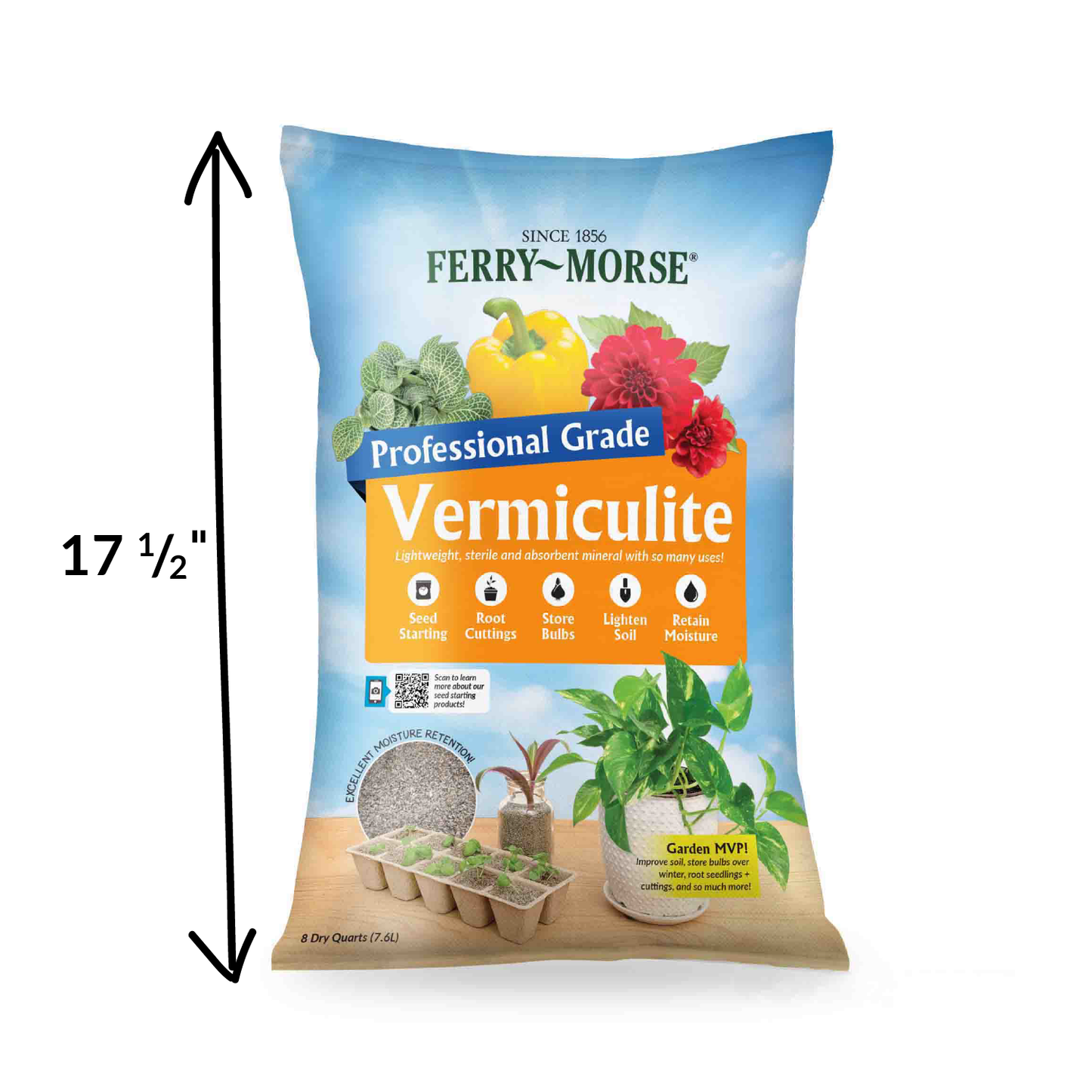 Garden growing Quiz
Find Your Best Match
Take our quiz to find the perfect plants and products for your location, skill level, and interests.
Find your best match in under 2 minutes!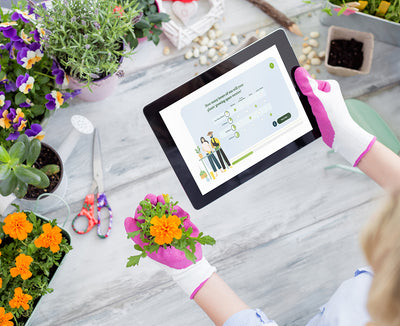 Garden growing Quiz
Find Your Best Match

Join Our Rewards Program today to start saving

Free Shipping on
Seed Only Orders!

There are a ton
of ways to earn!

Redeem points for
BIG savings!
Gardening Tips Straight From the Blog