Microgreens Catgrass Seeds
Avena sativa
Regular price
Sale price
$1.96
Unit price
per
Sale
Sold out
Microgreens Catgrass Seeds
Avena sativa
Regular price
Sale price
$1.96
Unit price
per
Sale
Sold out
You can grow out these catgrass microgreens seeds and harvest them in 14 days.
Catgrass is thought to aid in digestion. After harvesting, add your catgrass microgreens to smoothies for a nice boost! Oh and of course, cats love catgrass too.
Soak seeds in cool water for 6-12 hours. Drain off soak water and rinse thoroughly.
Rinse and Drain with cool water every 8-12 hours until your seeds have tiny roots showing.
Plant in a tray with thoroughly moistened medium. Keep your medium moist by watering lightly as needed.
Once grass is growing keep container in a sunny window.
Microgreens, sprouts and grasses are increasingly popular as they are easy to grow, easy to harvest, easy to prepare, delicious to eat, and highly nutritious.
Botanical Name: Avena sativa
Flavor: Sweet
Plant Type: Vegetable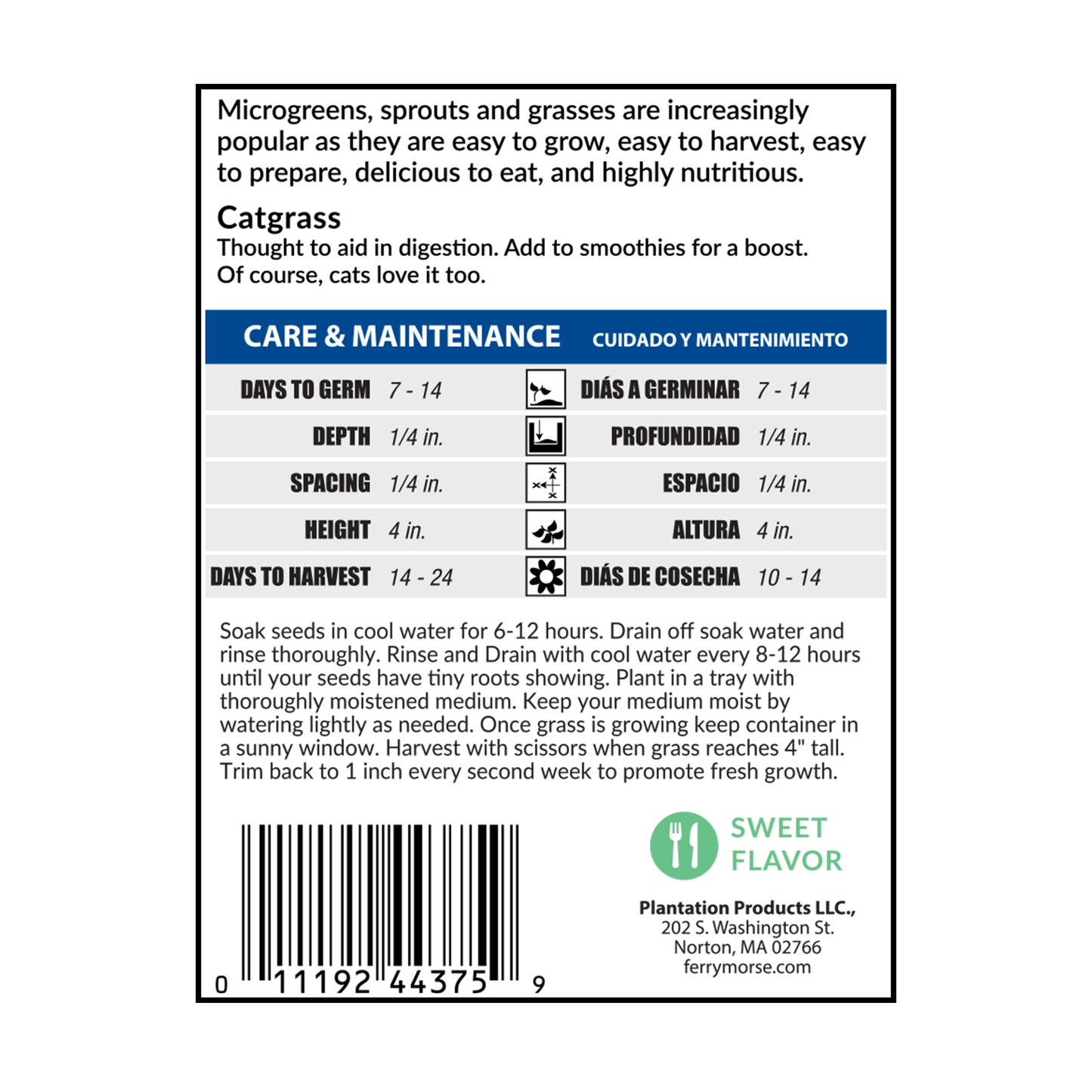 Garden growing Quiz
Find Your Best Match
Take our quiz to find the perfect plants and products for your location, skill level, and interests.
Find your best match in under 2 minutes!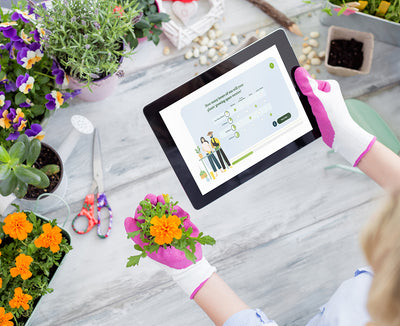 Garden growing Quiz
Find Your Best Match

Join Our Rewards Program today to start saving

Free Shipping on
Seed Only Orders!

There are a ton
of ways to earn!

Redeem points for
BIG savings!
Gardening Tips Straight From the Blog