Pumpkin Seeds, Mini Harvest Blend
Cucurbita pepo
Regular price
Sale price
$2.19
Unit price
per
Sale
Sold out
Pumpkin Seeds, Mini Harvest Blend
Cucurbita pepo
Regular price
Sale price
$2.19
Unit price
per
Sale
Sold out
Mini Harvest Blend Pumpkins provide an adorable mix of small decorative pumpkins that are also great for eating.
The semi-bush pumpkin plants of this variety will produce great yields. This small pumpkin seeds mixture contains Bumpkin Pumpkin, Gooligan Pumpkin and Hooligan Pumpkin varieties.
Pumpkins will grow roughly 4-6 ounces in size and have beautiful shades of orange and white.
Seed Content Mixture:
30% Jack Be Little
20% Gooligan F1
20% Wee be Little
15% Ruffuan F1
15% Hooligan F1
---
Botanical Name: Cucurbita pepo
Flavor: Sweet and slightly nutty.
Preparation Ideas: These decorative pumpkins can make for a nice addition to soups.
Plant Type: Vegetable
Fill Weight (grams): 2
Growth Type: Decorative|Cooking
Sow Mini Harvest Blend Pumpkins seeds directly outdoors in a sunny location. Sow a few seeds around a 12" hill. After germination, thin to 3-4 seedlings per hill. If planted in rows, thin to 2' apart. May be started indoors 3-4 weeks before planting outdoors. Transplant with care.
Planting Depth: 1"
Seed Spacing: Sow Mini Harvest Blend Pumpkins seeds roughly 3' apart in rows, keeping rows approximately 2' apart.
Ready to harvest in fall when rind cannot be dented with a fingernail. Cut from vine with a sharp knife, leaving a 3" handle.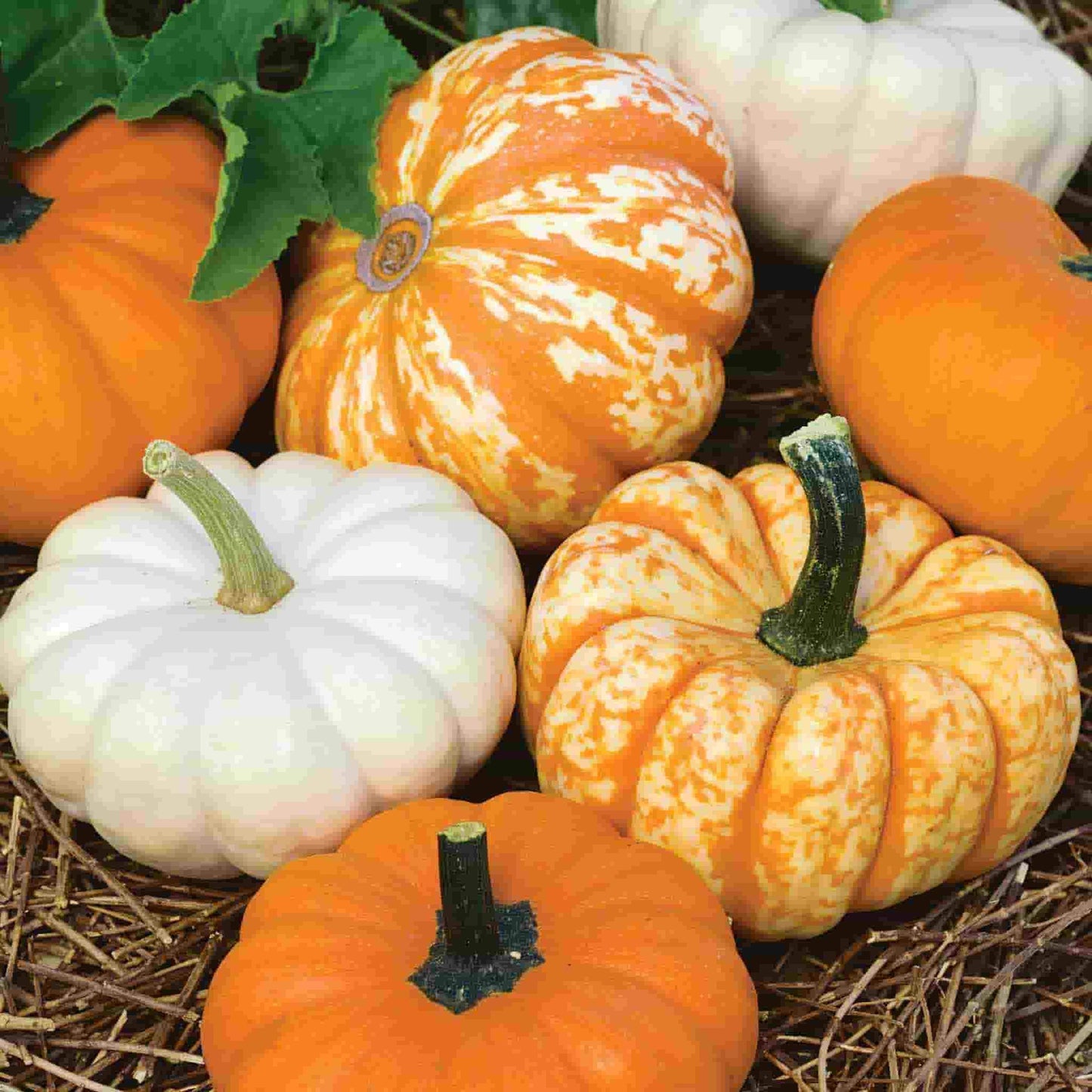 Garden growing Quiz
Find Your Best Match
Take our quiz to find the perfect plants and products for your location, skill level, and interests.
Find your best match in under 2 minutes!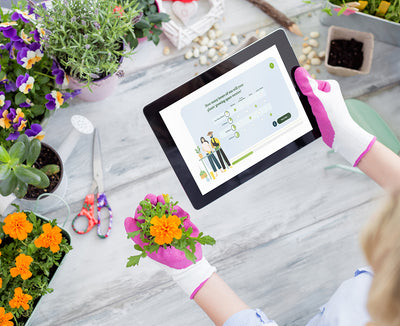 Garden growing Quiz
Find Your Best Match

Join Our Rewards Program today to start saving

Free Shipping on
Seed Only Orders!

There are a ton
of ways to earn!

Redeem points for
BIG savings!
Gardening Tips Straight From the Blog