Microgreens Lettuce Seeds, Gourmet Salad Blend
Lactuca sativa
Regular price
Sale price
$1.96
Unit price
per
Sale
Sold out
Microgreens Lettuce Seeds, Gourmet Salad Blend
Lactuca sativa
Regular price
Sale price
$1.96
Unit price
per
Sale
Sold out
Grow these Gourmet Salad Blend Lettuce microgreens seeds and enjoy the complementary flavors and textures of Oakleaf Lettuce, Ruby Lettuce, Tango Lettuce, Lolla Rossa Lettuce and Black Seeded Simpson Lettuce!
The colors on these lettuce microgreens range from red to bronze and light green. Complete blend contains: 20% Black Seeded Simpson, 20% Tango, 20% Oakleaf, 20% Ruby, 20% Lolla Rossa.
Sow indoors in seed tray or container
Maintain even moisture and do not allow growing medium to dry out
A heat mat can aid in speed of germination
After seeds have sprouted, place seedlings in a sunny south-facing window or under a grow light; water regularly
Seed Content Mixture:
25% Green Salad Bowl
25% Lolla Rossa
25% Red Oakleaf
25% Green Romaine
Microgreens, sprouts and grasses are increasingly popular as they are easy to grow, easy to harvest, easy to prepare, delicious to eat, and highly nutritious.
Botanical Name: Lactuca sativa
Flavor: Mild
Plant Type: Vegetable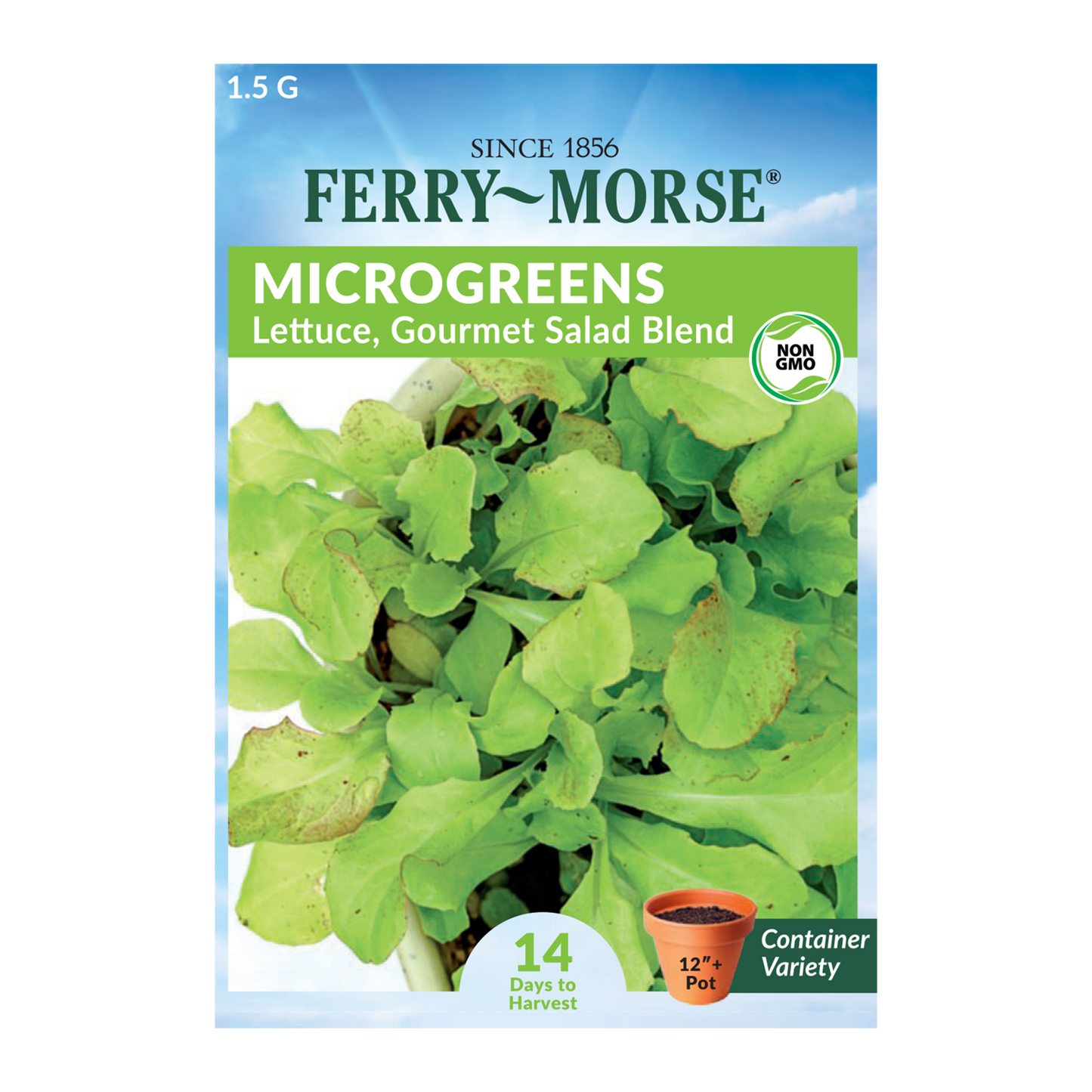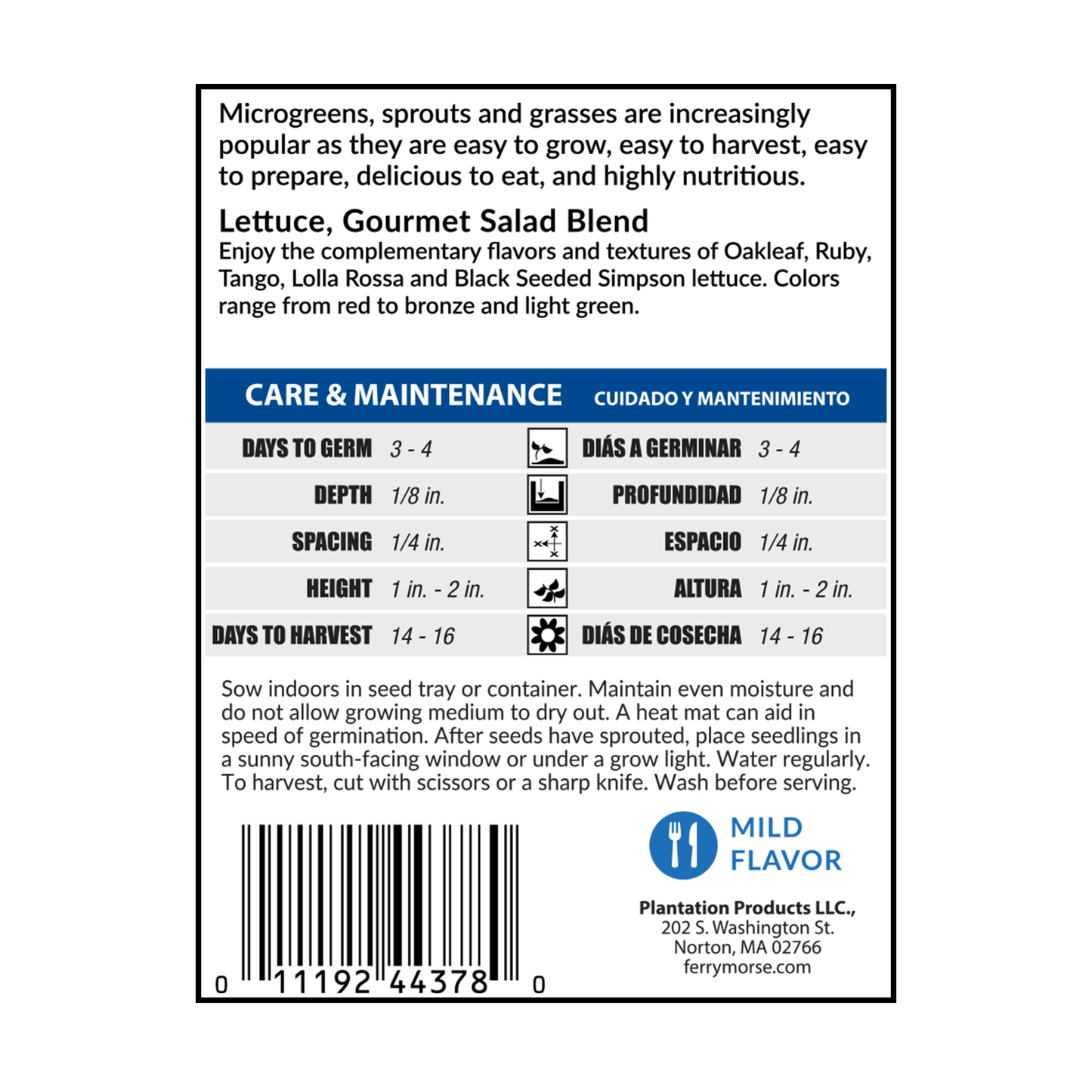 Garden growing Quiz
Find Your Best Match
Take our quiz to find the perfect plants and products for your location, skill level, and interests.
Find your best match in under 2 minutes!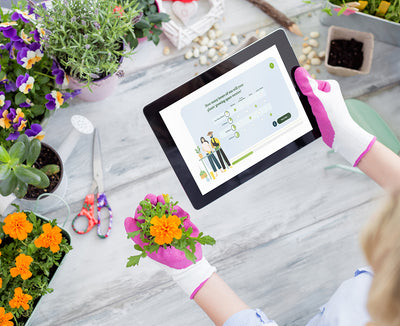 Garden growing Quiz
Find Your Best Match

Join Our Rewards Program today to start saving

Free Shipping on
Seed Only Orders!

There are a ton
of ways to earn!

Redeem points for
BIG savings!
Gardening Tips Straight From the Blog