Jiffy-Pots, 2 inch Peat Pots (26 Pack)
Regular price
Sale price
$4.99
Unit price
per
Sale
Sold out
Jiffy-Pots, 2 inch Peat Pots (26 Pack)
Regular price
Sale price
$4.99
Unit price
per
Sale
Sold out
Sow your seeds in these 2" Jiffy biodegradable peat pots!
This Jiffy peat pot pack contains twelve (26) pots with a 2" diameter for planting.
Organic and OMRI listed, each pot can be transplanted right along with the plant in order to reduce transplant shock and keep plant roots happy.
How to use:
Place Jiffy Pots on a watertight tray (or something similar) to avoid spillage

Fill with your seed starting medium

Water pots thoroughly - enough to saturate walls of the pots

Sow your seeds according to the instructions on your seed packets
*Peat used  is responsibly sourced Canadian Sphagnum Peat Moss.
For our new vertical Plant Stand, click here: Pop-up Multi-Tier Indoor Plant Stand
Product Weight: 0.3 lbs
Included: 26x 2" Round Jiffy Peat Pots
Package Dimensions: 5"x2.5"x7"
Place Jiffy Pots into Jiffy plant tray. Fill pots with Jiffy Mix. Water thoroughly until pot walls are saturated. Plant seeds according to instructions on seed packet. To harden off, place in shade outside for several days, gradually increasing time spent outside each day. To transplant, plant "pot and all", making sure peat pot is completely covered by garden soil. Water thoroughly.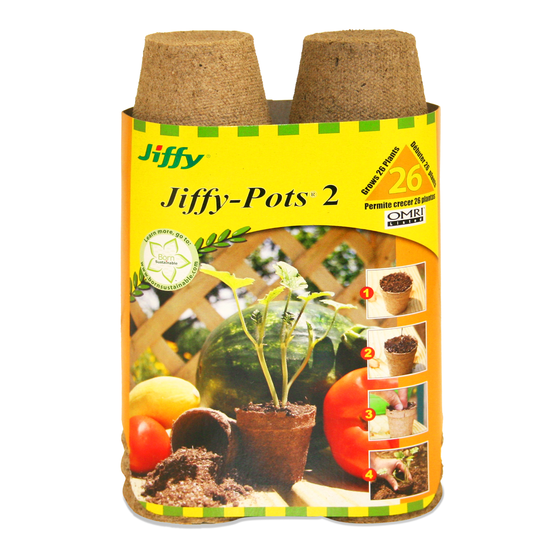 Garden growing Quiz
Find Your Best Match
Take our quiz to find the perfect plants and products for your location, skill level, and interests.
Find your best match in under 2 minutes!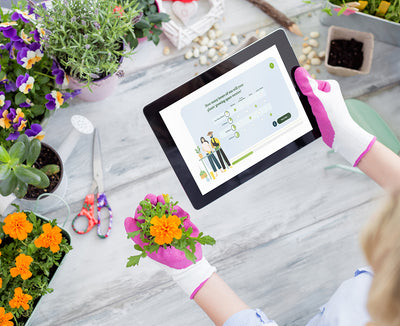 Garden growing Quiz
Find Your Best Match

Join Our Rewards Program today to start saving

Free Shipping on
Seed Only Orders!

There are a ton
of ways to earn!

Redeem points for
BIG savings!