Ferry-Morse Flexi Pot 5 Gallon Flexible Portable Planter with Handles
Regular price
$9.99
Sale price
$3.99
Unit price
per
Sale
Sold out
Ferry-Morse Flexi Pot 5 Gallon Flexible Portable Planter with Handles
Regular price
$9.99
Sale price
$3.99
Unit price
per
Sale
Sold out
The Flexi-Pot is a flexible, portable, 5-gallon planter that comes with handles so you can easily move or transport your growing plant.

The porous material allows for superior drainage and root aeration while also managing plant temperature. One 5 Gallon Flexi-Pot can hold up to 24 quarts of Jiffy Mix*. You can also use this planter with any sowing or potting mix of your choosing!
*Jiffy Mix and flowers not included.
Product Weight: 0.25 lbs
Package Dimensions: 5.75" x 1" x 8.25"
Included: 5 Gallon Flexi-Pot
Fill Flexi-Pot with up to 24 quarts of Jiffy Mix. Water the mix and plant seeds or transplant young plant into the pot. The Flexi-Pot is porous in order to aerate plant roots. If using indoors, place the Flexi-Pot on a large saucer to avoid water drainage onto the floor.
If kept out of direct sun, moss may grow on the outside of the Flexi-Pot. To clean, spray down the sides with a garden hose.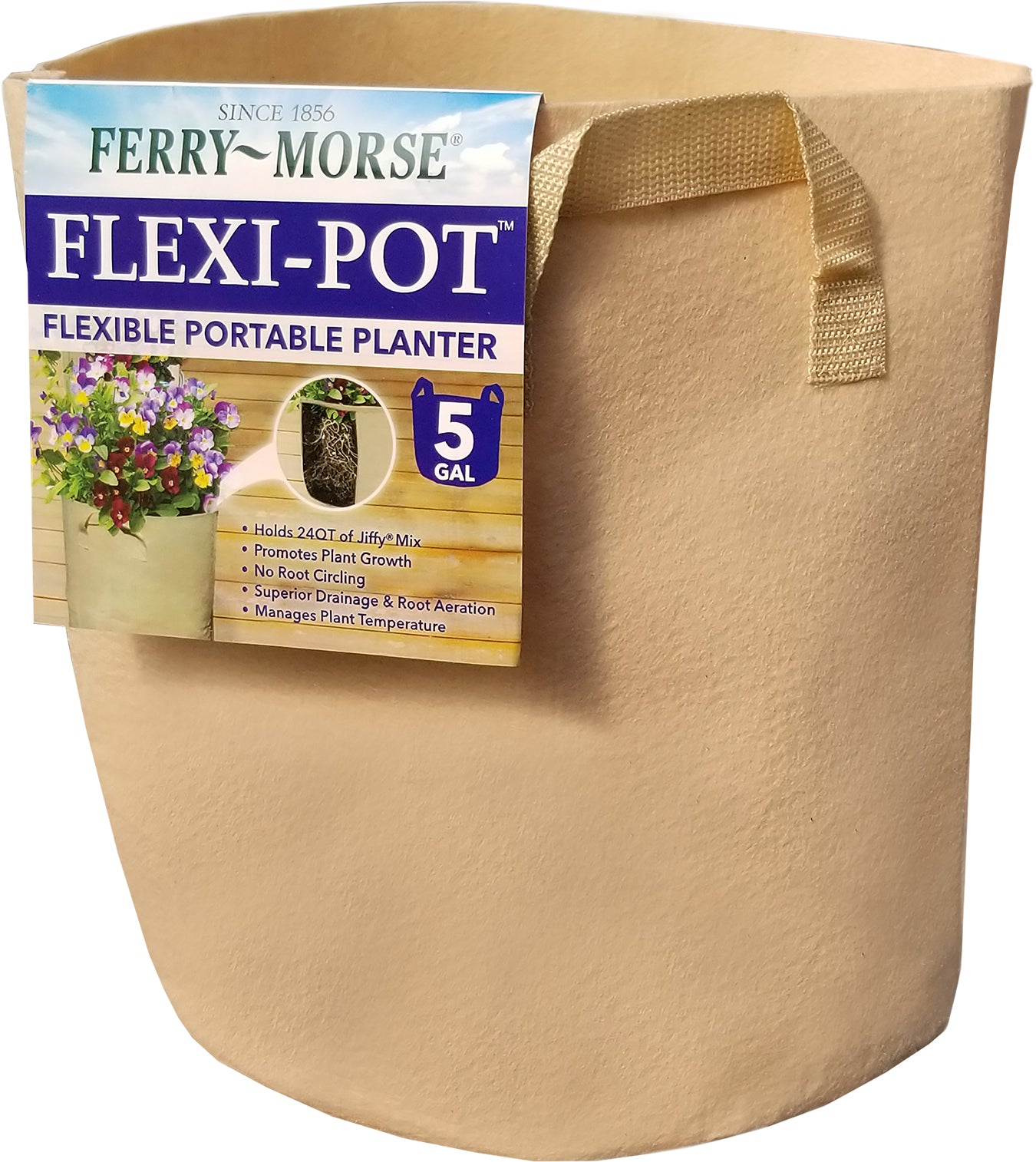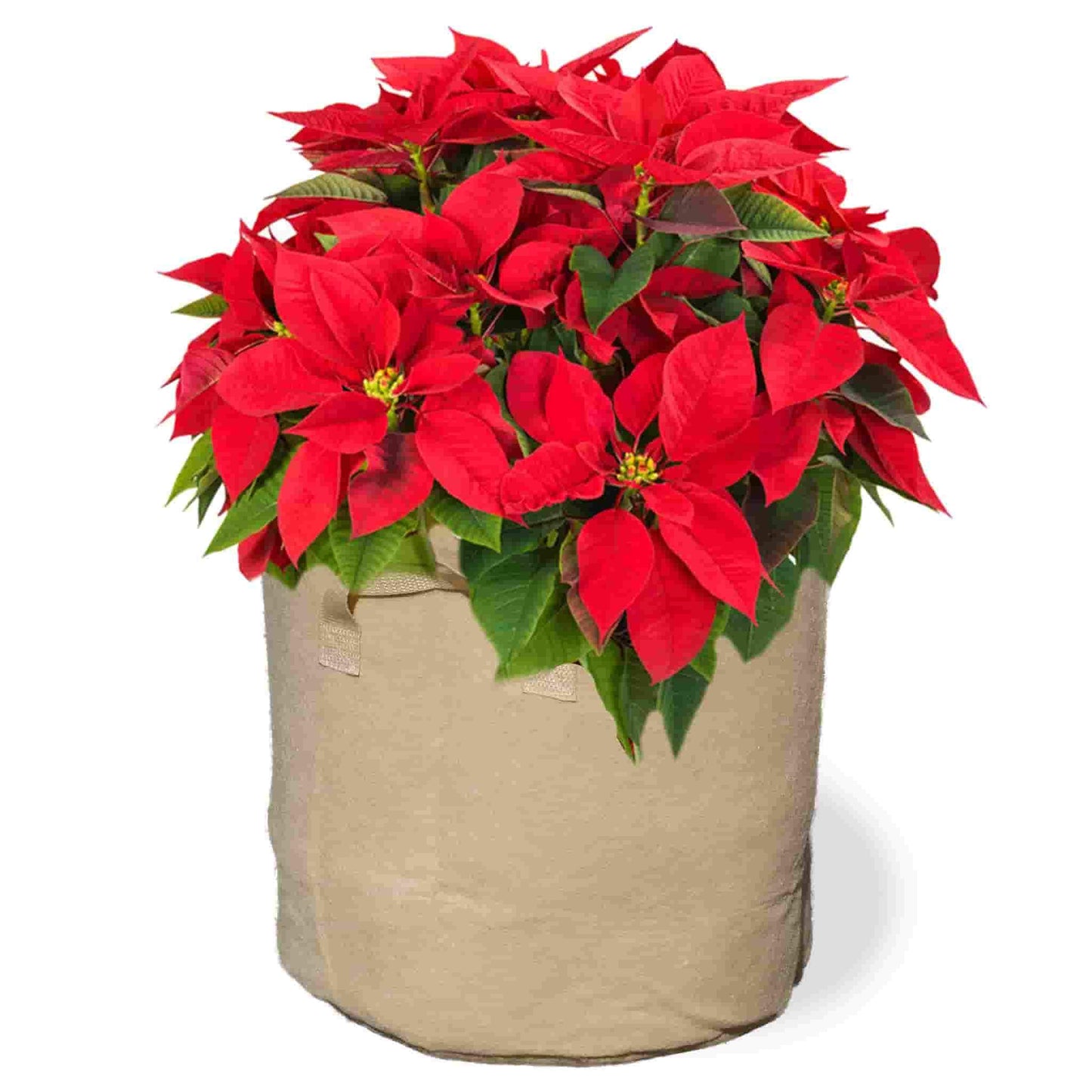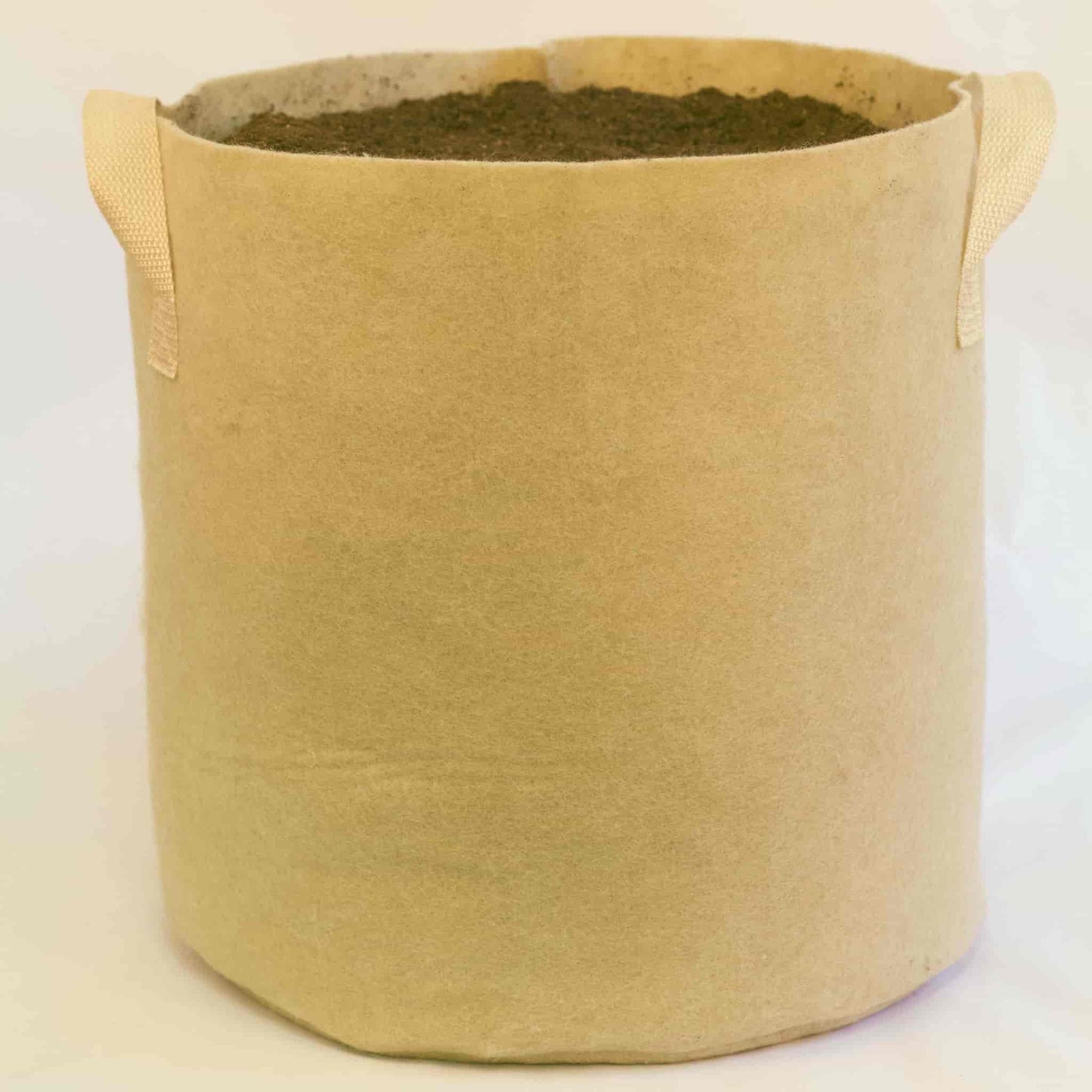 Garden growing Quiz
Find Your Best Match
Take our quiz to find the perfect plants and products for your location, skill level, and interests.
Find your best match in under 2 minutes!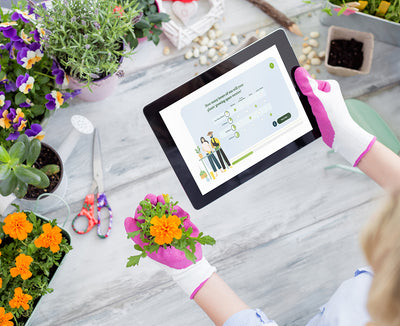 Garden growing Quiz
Find Your Best Match

Join Our Rewards Program today to start saving

Free Shipping on
Seed Only Orders!

There are a ton
of ways to earn!

Redeem points for
BIG savings!
Gardening Tips Straight From the Blog