Cucumber Seeds, Heirloom Straight Eight
Cucumis sativus
Regular price
Sale price
$2.19
Unit price
per
Sale
Sold out
Cucumber Seeds, Heirloom Straight Eight
Cucumis sativus
Regular price
Sale price
$2.19
Unit price
per
Sale
Sold out
These heirloom straight eight cucumber seeds will produce an All-America Selections (AAS) variety winner, the Straight Eight Cucumber!
A great slicing cucumber, these perfectly straight garden favorites have thick, sweet, mild flesh with excellent flavor that makes this a superb choice for salads or for dipping.
If picked when they are small, these cukes are good for pickling, too. Defined as an heirloom cucumber because home gardeners keep on growing this old favorite for its large, flavorful fruits!
Straight Eight Cucumbers are a vining cucumber plant.
---
Botanical Name: Cucumis sativus
Flavor: Sweet, mild taste.
Preparation Ideas: Straight Eight cucumber goes great in salads! Also use for dipping or pickling.
Plant Type: Vegetable
Fill Weight (grams): 3
Growth Type: Vining
Disease Resistance: Cucumber mosaic
In full sun, sow a few seeds over a hill that is 12" tall and 2' across with well-drained soil. For smaller gardens, plant alongside a fence or trellis. When plants are 2" tall, thin to three plants per hill. Plant at three week intervals up to midsummer for fresh cucumbers all season. Keep fruits picked.
Planting Depth: .5"
Seed Spacing: Sow Heirloom Straight Eight Cucumber seeds 2' feet apart in rows.
Plant cucumber seeds only after all danger of frost is past and the ground is warm. They need lots of sunshine and water. Keep weeds to a minimum with a straw or leaf mulch.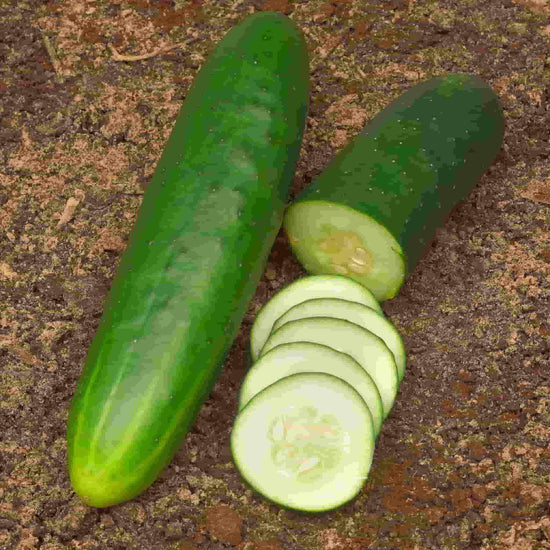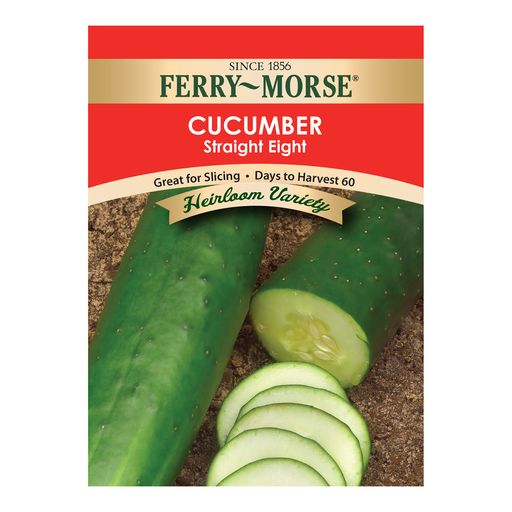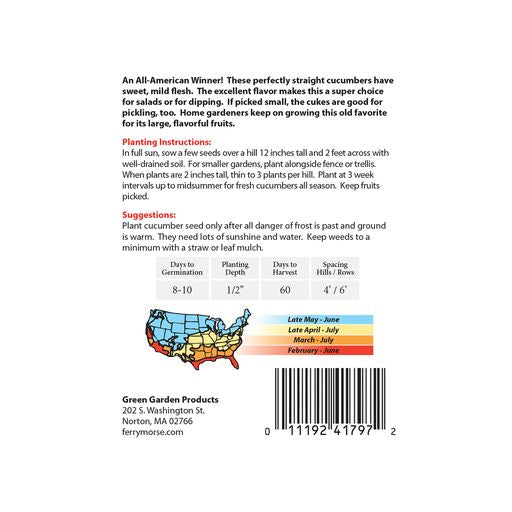 Garden growing Quiz
Find Your Best Match
Take our quiz to find the perfect plants and products for your location, skill level, and interests.
Find your best match in under 2 minutes!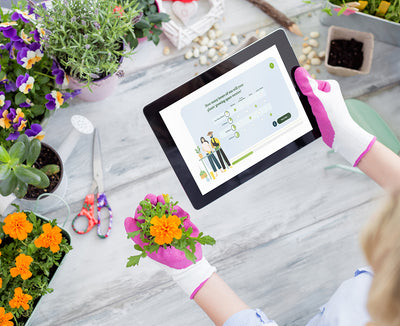 Garden growing Quiz
Find Your Best Match

Join Our Rewards Program today to start saving

Free Shipping on
Seed Only Orders!

There are a ton
of ways to earn!

Redeem points for
BIG savings!
Gardening Tips Straight From the Blog