Cool Weather Crops Vegetable Kit with Brussels Sprouts, Broccoli, Cauliflower & Spinach Plantlings Live Baby Plants 1-3in., 12-Pack
Regular price
Sale price
$39.99
Unit price
per
Sale
Sold out
Cool Weather Crops Vegetable Kit with Brussels Sprouts, Broccoli, Cauliflower & Spinach Plantlings Live Baby Plants 1-3in., 12-Pack
Regular price
Sale price
$39.99
Unit price
per
Sale
Sold out
This Cool Weather Crops Vegetable Garden Starter Kit contains cold-tolerant live baby plants of Long Island Brussels Sprouts, Lieutenant Broccoli, Snow Crown Cauliflower, and Green Beret Spinach. These plants are 1-3 inches in size and come in a 12-pack. This starter kit is perfect for gardeners looking to transition their garden from winter to spring.
Long Island Brussels Sprouts growing with broccoli, cauliflower, and spinach have similar nutritional, moisture, temperature, and sunlight requirement—letting you start your spring growing season early by tolerating late spring frosts.
For optimal growth, these cool weather crops should be planted in a location that receives full sun. When planting, make sure to give each plant enough space to grow, as overcrowding can lead to stunted growth. Water the plants regularly and add a layer of mulch to help retain moisture in the soil. Fertilize the plants regularly to ensure they get the nutrients they need to grow. Finally, keep an eye out for pests and diseases and take appropriate action if any are present. With the right care and attention, these cool weather crops will provide a bountiful harvest.

You will receive 12  total plantlings in this bundle which includes:
one (1) Brussels Sprouts Long Island Plantlings 3pk
one (1) Broccoli

Lieutenant

Plantlings 3pk
one (1) Cauliflower Snow Crown Plantlings 3pk
one (1) Spinach

Green Beret 

Plantlings 3pk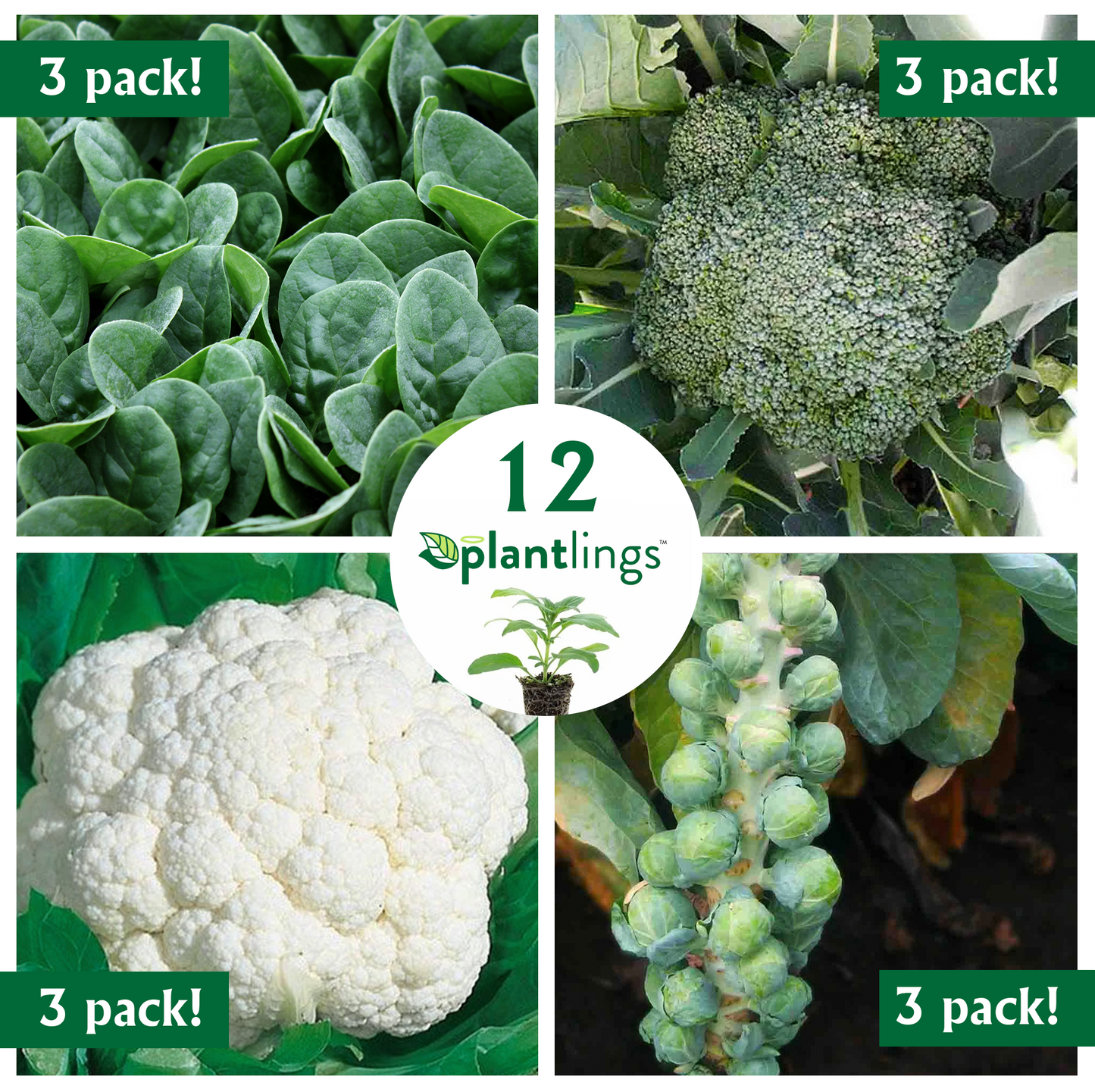 Garden growing Quiz
Find Your Best Match
Take our quiz to find the perfect plants and products for your location, skill level, and interests.
Find your best match in under 2 minutes!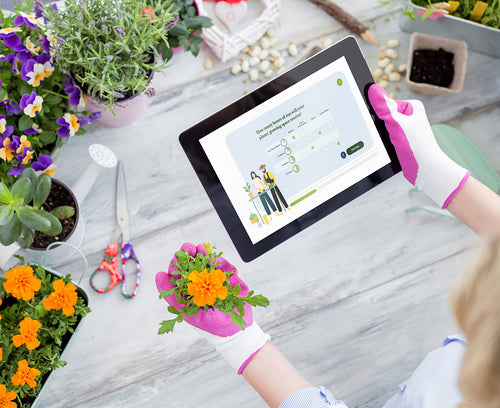 Garden growing Quiz
Find Your Best Match

Join Our Rewards Program today to start saving

Free Shipping on
Seed Only Orders!

There are a ton
of ways to earn!

Redeem points for
BIG savings!
Gardening Tips Straight From the Blog