Microgreens Alfalfa Seeds, Sprouts
Medicago sativa
Regular price
Sale price
$1.96
Unit price
per
Sale
Sold out
Microgreens Alfalfa Seeds, Sprouts
Medicago sativa
Regular price
Sale price
$1.96
Unit price
per
Sale
Sold out
Our Microgreens Alfalfa Sprouts seeds are an easy sprout to grow that have a mild, fresh flavor and satisfying crunch.
Alfalfa sprouts are best grown in a glass jar. Place seeds in jar, and cover the mouth of the jar with cheesecloth or other porous material, and secure with a rubber band.
Fill the jar ½ full with lukewarm water and soak overnight. In the morning, drain off water. The cloth will keep the seeds in the jar.
Rinse seeds with lukewarm water again and let drain.
Put the container on its side in a dark location that stays about 60–70°F.
At least twice each day, rinse with lukewarm water and drain. Continue rinse cycle until harvest.
Microgreens, sprouts and grasses are increasingly popular as they are easy to grow, easy to harvest, easy to prepare, delicious to eat, and highly nutritious.
Botanical Name: Medicago sativa
Flavor: Mild
Plant Type: Vegetable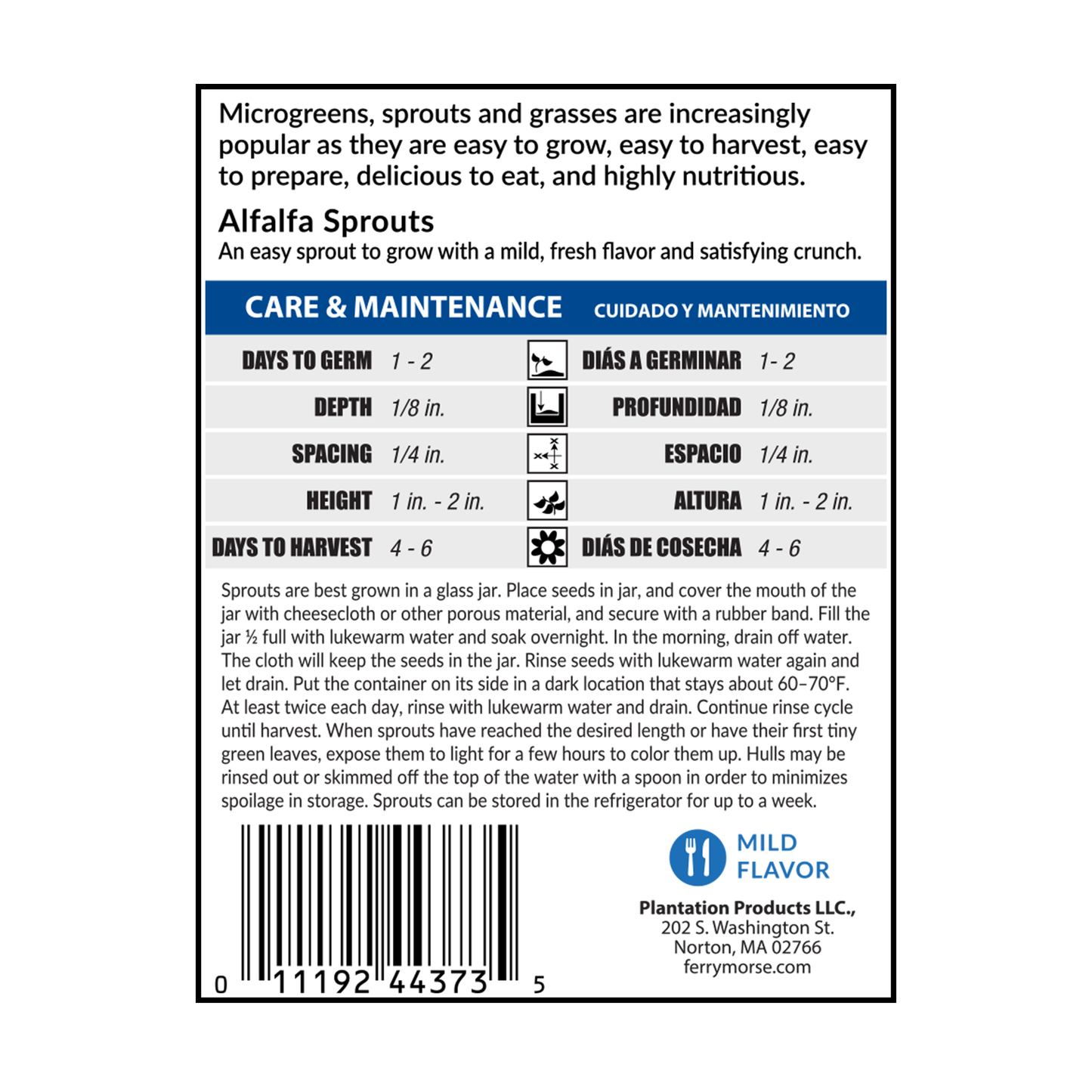 Garden growing Quiz
Find Your Best Match
Take our quiz to find the perfect plants and products for your location, skill level, and interests.
Find your best match in under 2 minutes!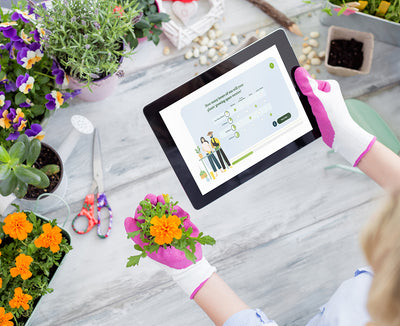 Garden growing Quiz
Find Your Best Match

Join Our Rewards Program today to start saving

Free Shipping on
Seed Only Orders!

There are a ton
of ways to earn!

Redeem points for
BIG savings!
Gardening Tips Straight From the Blog