SUPERthrive Organic Plant Food with Fish Emulsion
Regular price
Sale price
$14.30
Unit price
per
Sale
Sold out
SUPERthrive Organic Plant Food with Fish Emulsion
Regular price
Sale price
$14.30
Unit price
per
Sale
Sold out
SUPERthrive Plant Food for All Plants is a natural source of plant nutrition derived from oceanic fish. SUPERthrive Plant Food provides nutrients that strenghten and enhance the vigor of your plants.
Best used within two years of purchase.
Product Weight: 2.0 lbs
Included: 1 Quart of SUPERthrive Plant Food
Shake well before using. For general use, dilute 4 tbs SUPERthrive Plant Food with 1 gallon of water. For transplanting seedlings use tsp SUPERthrive Plant Food per gallon of water. Immediately after mixing water the soil at base of plant. Feed every 2-4 weeks throughout plant growth cycle.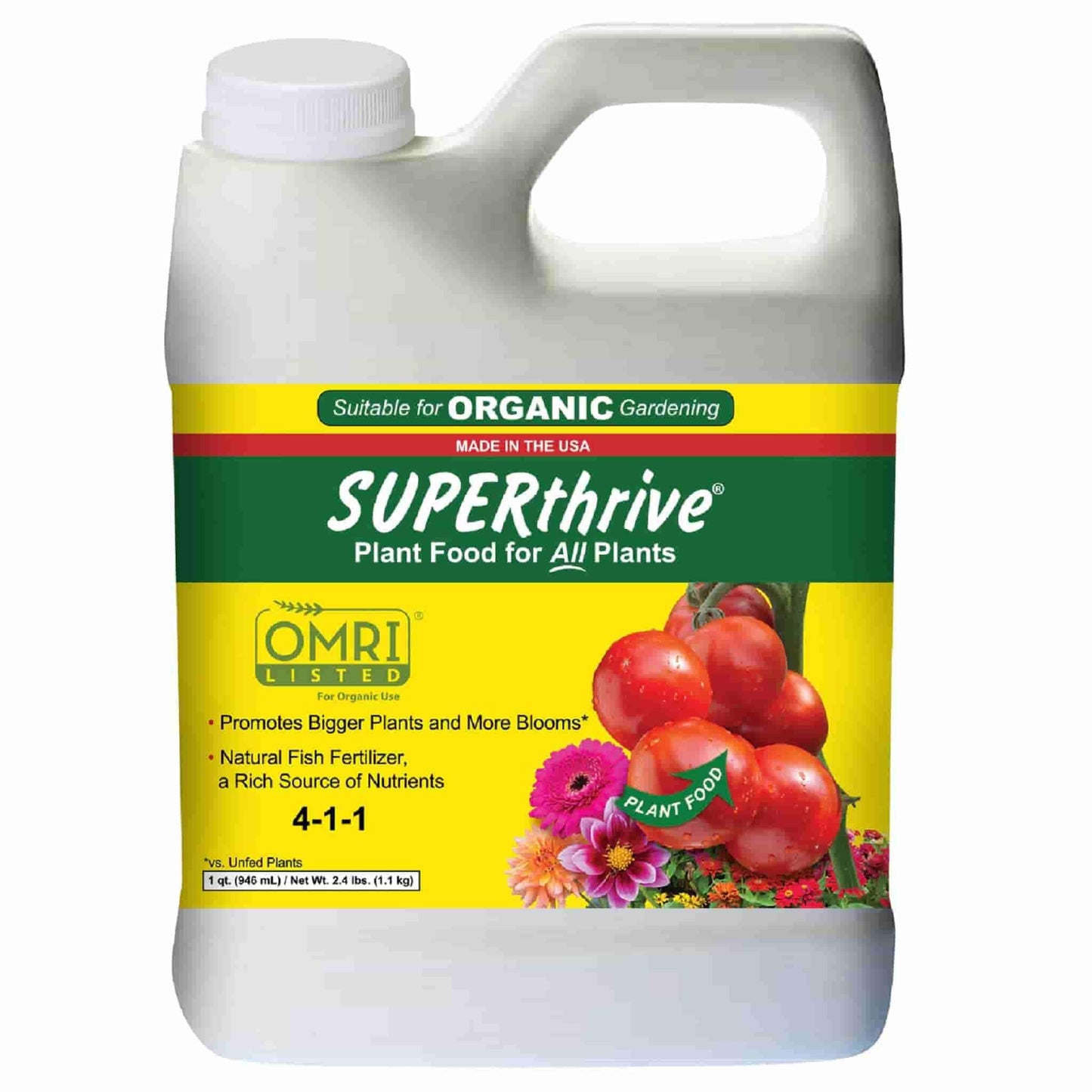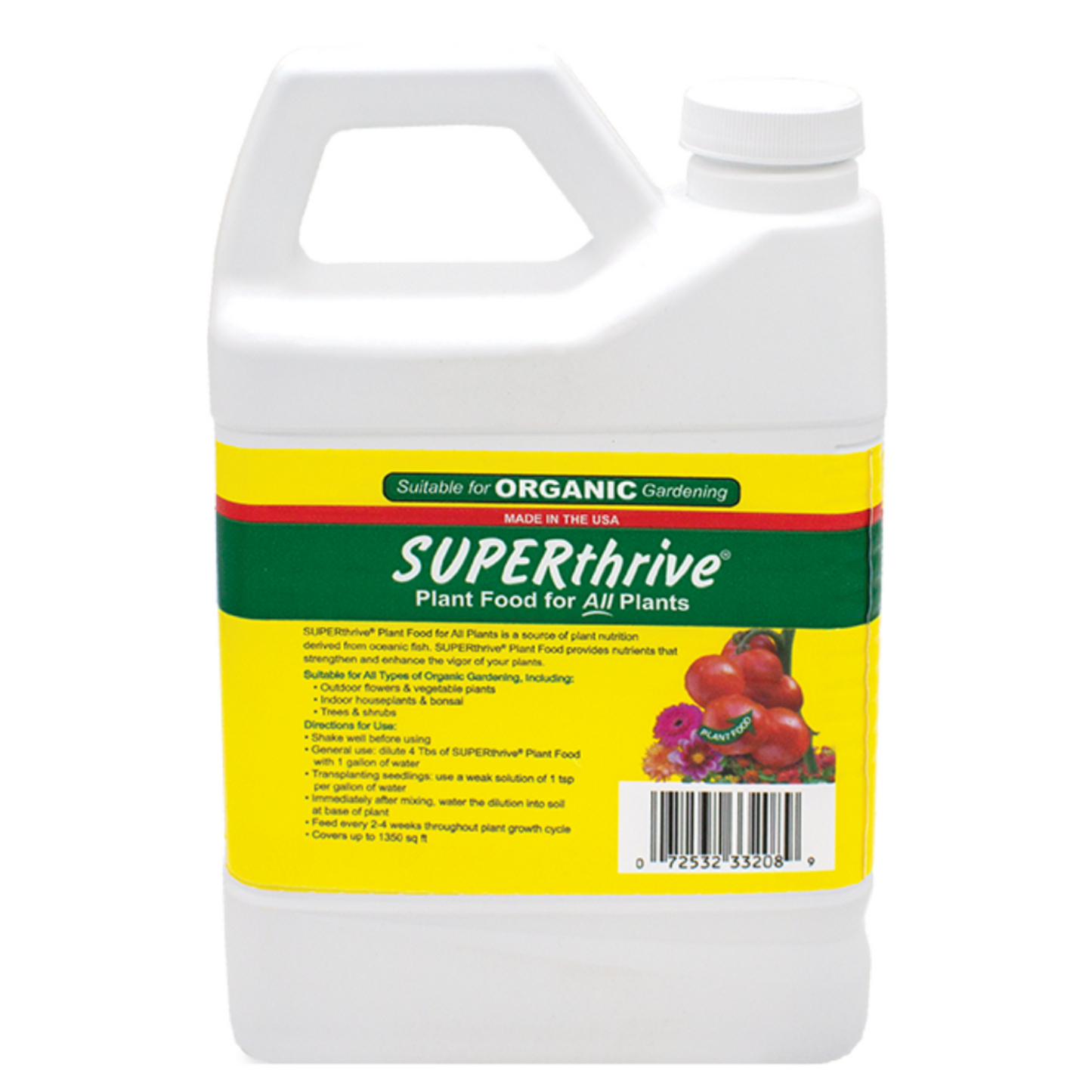 Garden growing Quiz
Find Your Best Match
Take our quiz to find the perfect plants and products for your location, skill level, and interests.
Find your best match in under 2 minutes!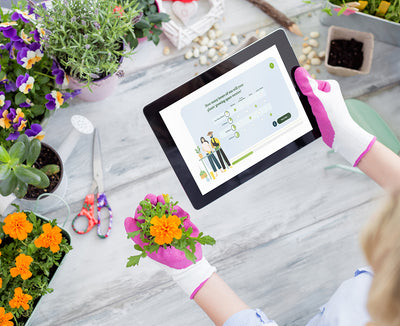 Garden growing Quiz
Find Your Best Match

Join Our Rewards Program today to start saving

Free Shipping on
Seed Only Orders!

There are a ton
of ways to earn!

Redeem points for
BIG savings!
Gardening Tips Straight From the Blog