Jiffy 36mm Self-Watering Seed Starting Greenhouse Kit with 70 Plant-based Expanding Peat Pellets & Water-Wicking Mat
Regular price
Sale price
$19.99
Unit price
per
Sale
Sold out
Jiffy 36mm Self-Watering Seed Starting Greenhouse Kit with 70 Plant-based Expanding Peat Pellets & Water-Wicking Mat
Regular price
Sale price
$19.99
Unit price
per
Sale
Sold out
Seed starting made easy! This self-watering 70 peat pellet tray has a special reservoir that keeps seeds moist for up to 10 days. The wicking mat provides the correct amount of water so seedlings maintain the right level of moisture. The peat pellets are 100% plant-based and can be planted into the ground along with the seedling, reducing transplant shock.
Included:
- 70 Jiffy peat pellets, 36mm diameter
- Watertight plastic base tray
- Water-wicking mat
For our new vertical Plant Stand, click here: Pop-up Multi-Tier Indoor Plant Stand
Product Weight: 1.65 lbs
Package Dimensions: 21"x11"x3"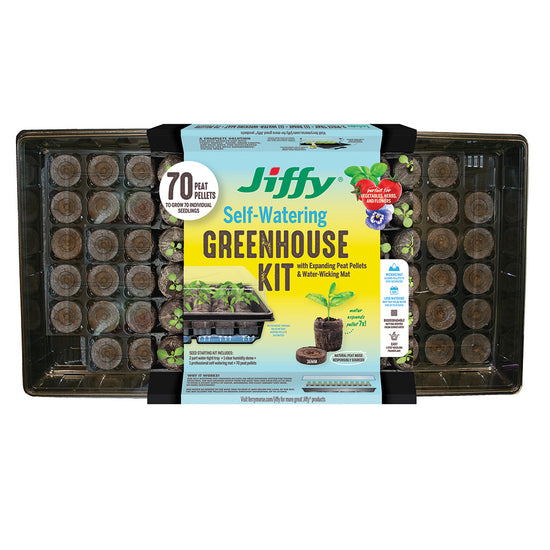 Garden growing Quiz
Find Your Best Match
Take our quiz to find the perfect plants and products for your location, skill level, and interests.
Find your best match in under 2 minutes!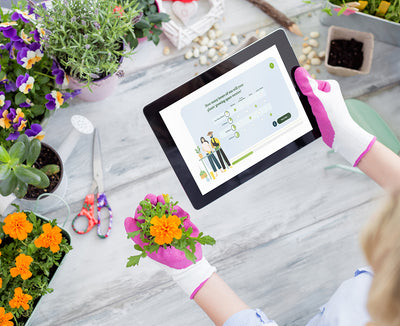 Garden growing Quiz
Find Your Best Match

Join Our Rewards Program today to start saving

Free Shipping on
Seed Only Orders!

There are a ton
of ways to earn!

Redeem points for
BIG savings!
Gardening Tips Straight From the Blog