Jiffy Hydro Single Grounded Outlet Timer for Grow Lights, Pumps & More
Regular price
$8.99
Sale price
$4.99
Unit price
per
Sale
Sold out
Jiffy Hydro Single Grounded Outlet Timer for Grow Lights, Pumps & More
Regular price
$8.99
Sale price
$4.99
Unit price
per
Sale
Sold out
FOR INDOOR USE ONLY. This single grounded outlet timer for lights runs in a 24 hour cycle.

Outlet Timer Operation Instructions (How to Use your Timer):
Ensure your timer is disconnected from mains
Along the outside of the dial face are small black pins that can be pushed down (you can use a thin pointed object, like a pen/pencil tip, to push the pins down)
Push one (1) pin inward and in-line with each time of day you want to stay on; each pin is 15 minutes of ON time

A red light will be ON when the timer is switched on; turn the dial on the timer clockwise until the black arrow pointer at the top of the dial faces the current time

Once you have set your pins and the current time, make sure the red switch on the side of the timer is set to Automatic (the clock symbol)
Plug your appliance (grow light, pump, etc.) into your timer
Plug your timer into a power outlet
You can use your timer manually by setting the red switch mode to the "|" (or up) position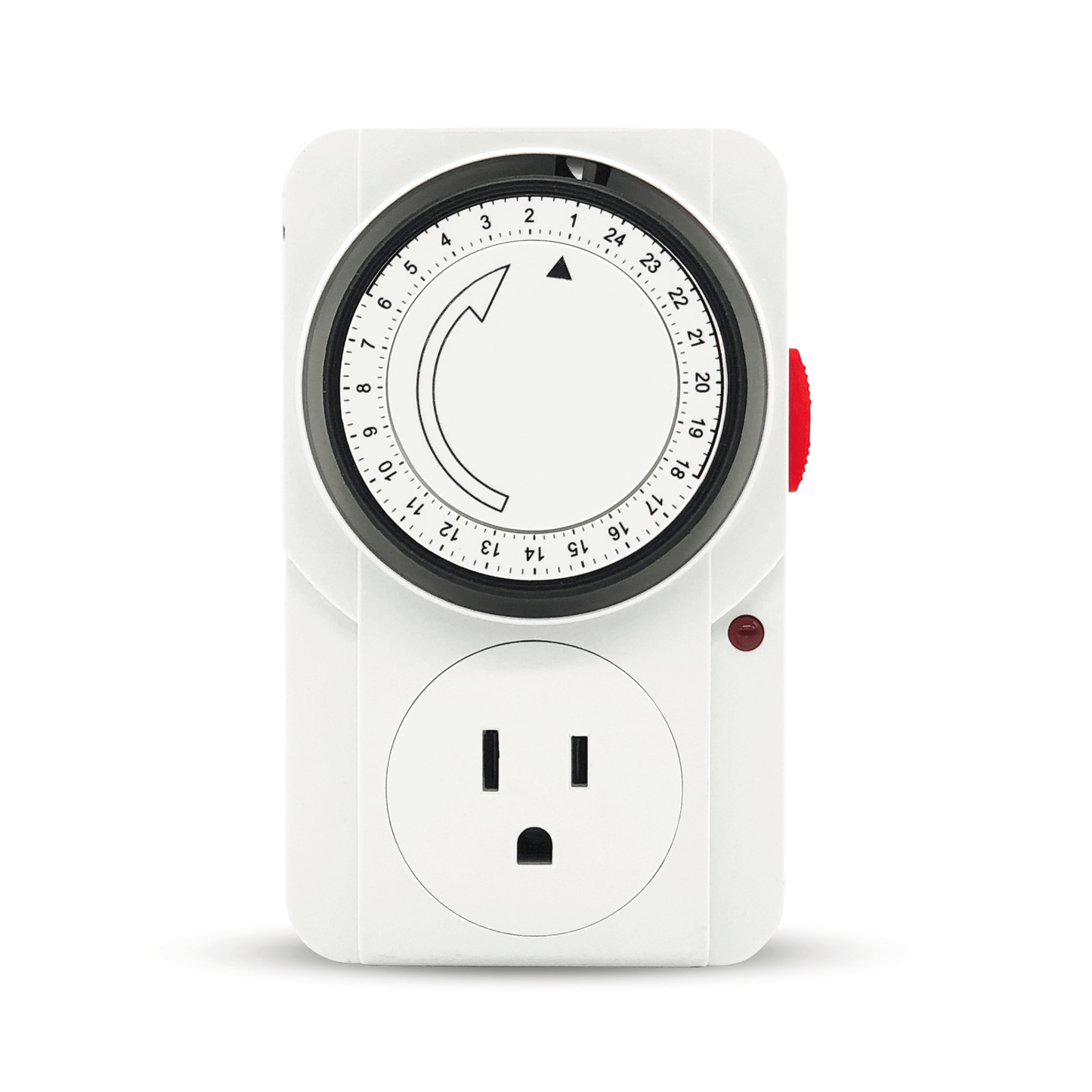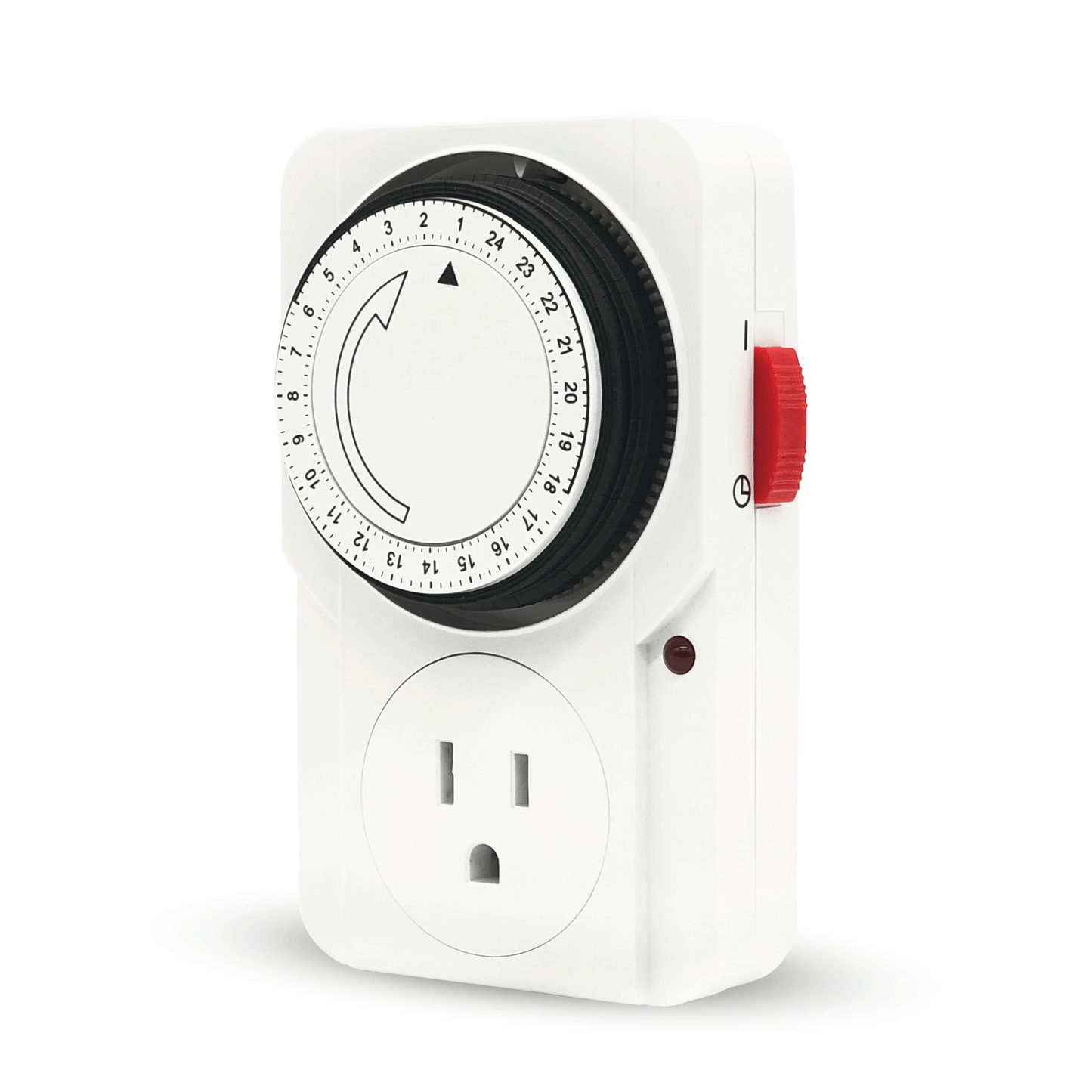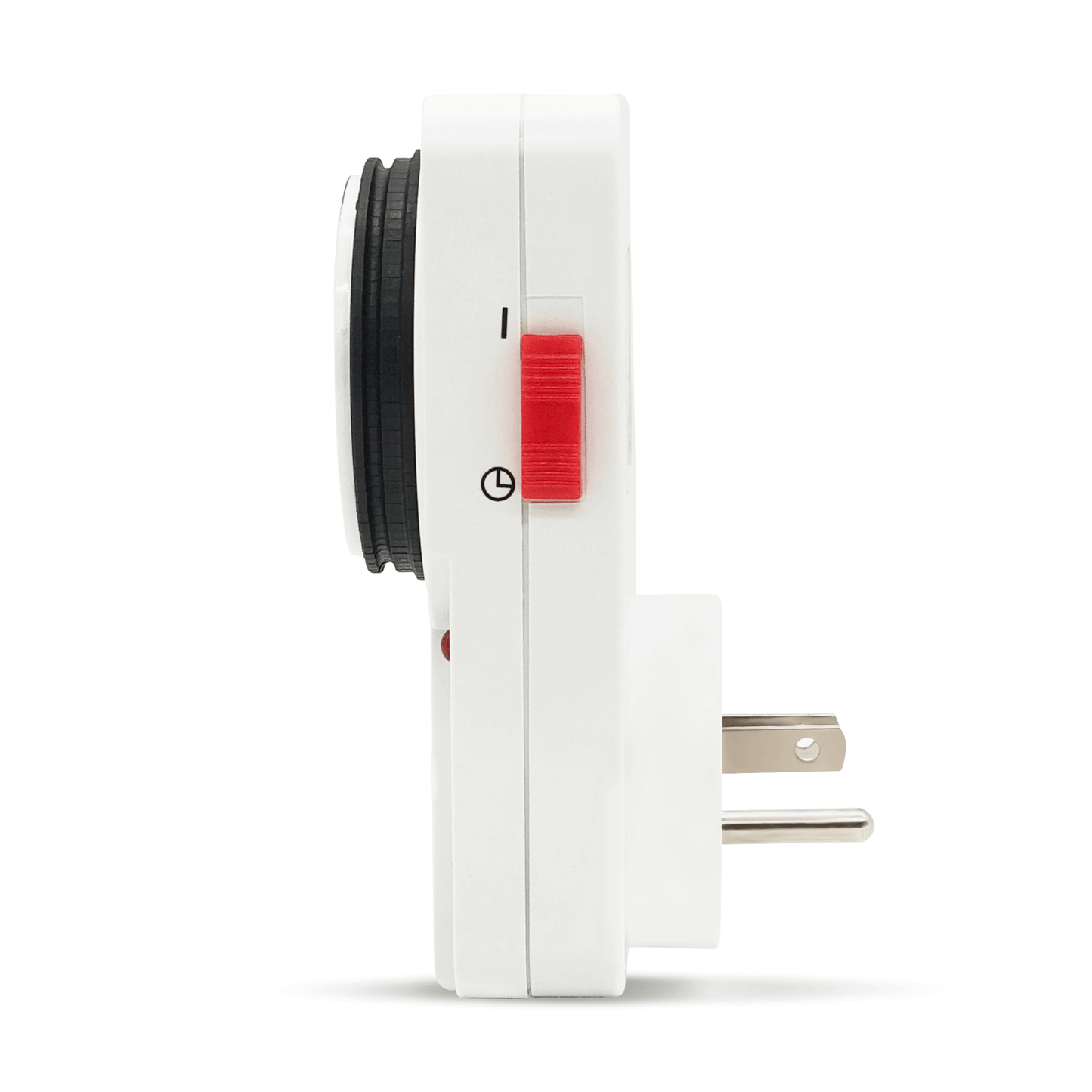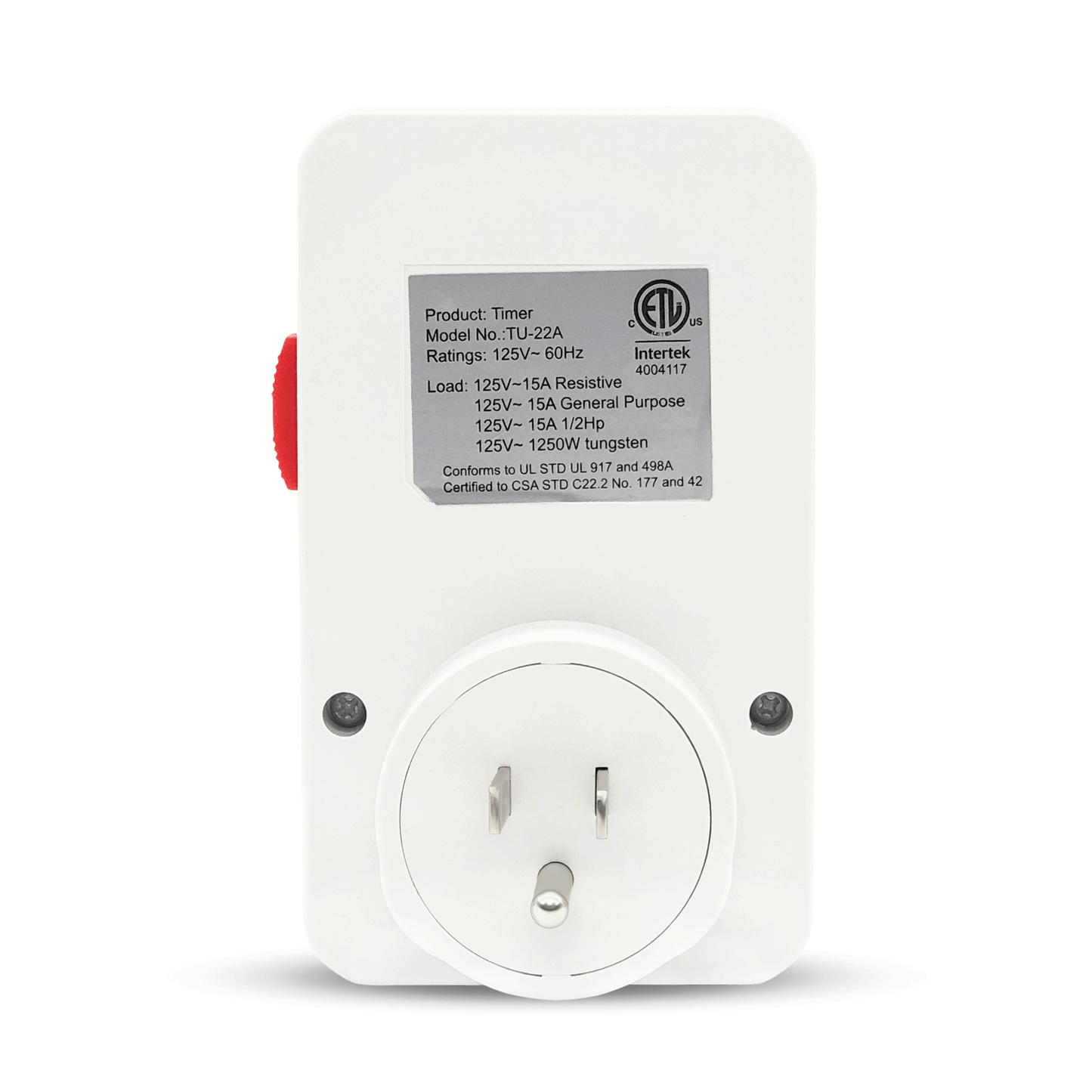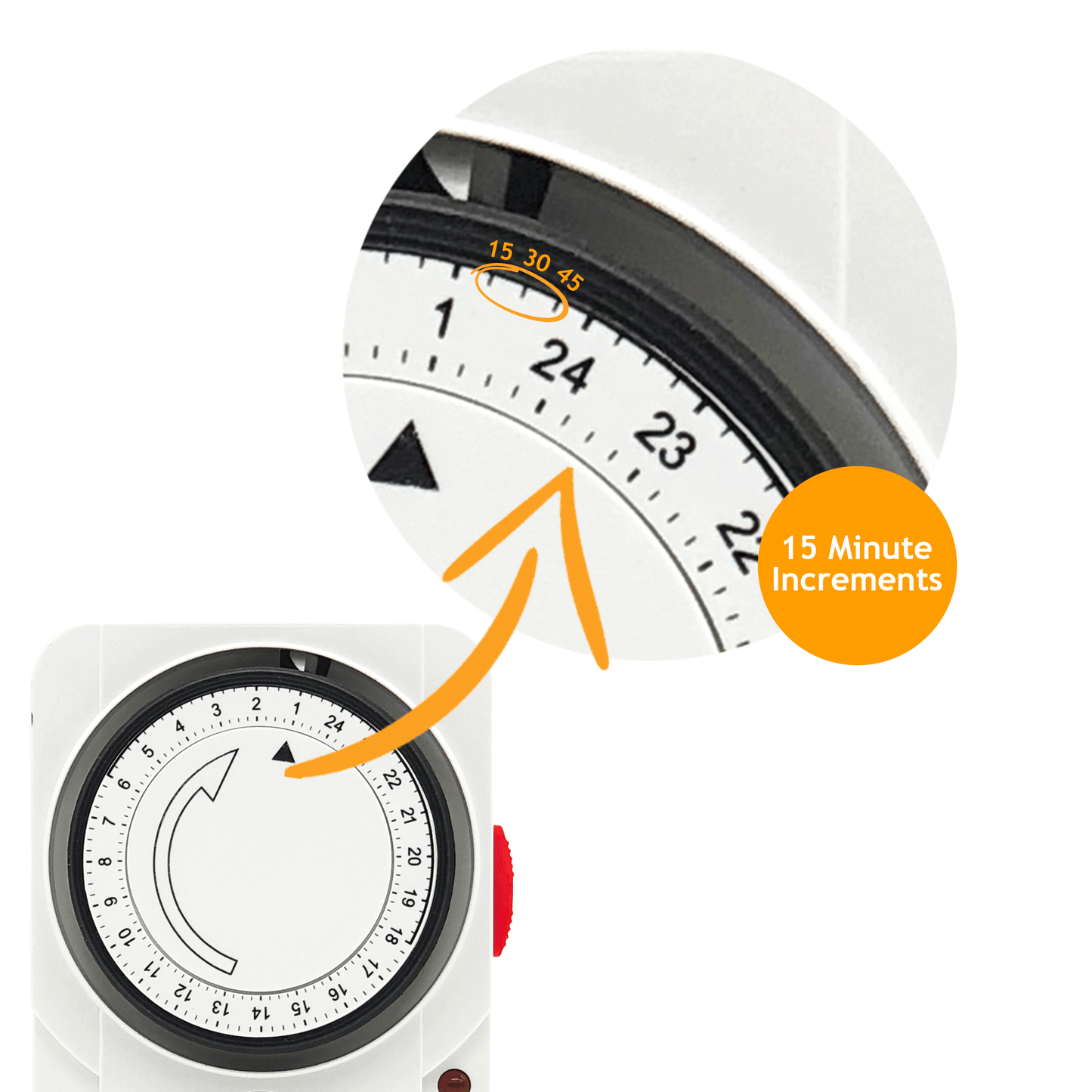 Garden growing Quiz
Find Your Best Match
Take our quiz to find the perfect plants and products for your location, skill level, and interests.
Find your best match in under 2 minutes!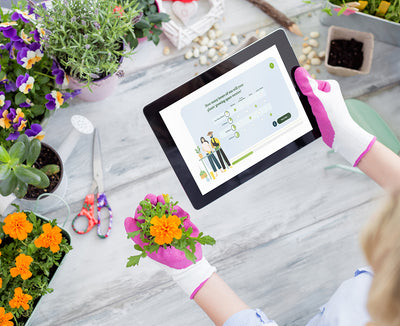 Garden growing Quiz
Find Your Best Match

Join Our Rewards Program today to start saving

Free Shipping on
Seed Only Orders!

There are a ton
of ways to earn!

Redeem points for
BIG savings!
Gardening Tips Straight From the Blog