Jiffy-Strips Seed Starting Greenhouse Kit, 50 Peat Cells
Regular price
Sale price
$9.99
Unit price
per
Sale
Sold out
Jiffy-Strips Seed Starting Greenhouse Kit, 50 Peat Cells
Regular price
Sale price
$9.99
Unit price
per
Sale
Sold out
This Jiffy Seed Starting Greenhouse Kit contains peat strips that have a total of 50 cells for sowing seeds, a watertight base tray and clear humidity dome for locking in moisture.
Jiffy strips are easy to tear apart when moistened so you can transplant each seedling individually.
Sowing medium and seeds are not included.
Included:
one (1) watertight base tray
one (1) clear humidity dome
celled peat strips (50 total) for easy transplanting
How to Use:
Prepare Strips: Fill peat pots in the base tray with your sowing medium (not included). We suggest using Premium Seed Starting Jiffy-Mix. Water thoroughly - enough to saturate walls of strips.
Add Seeds: Seeds are not included. Sow your seeds according to the instructions on your seed packet. Place humidity dome.
Germination: Once seeds have germinated, prop dome lid open. When seedlings grow true leaves remove lid completely and place in sunny location.
Added bonus: this greenhouse comes with a sample of plant vitamin SUPERthrive.
For our new vertical Plant Stand, click here: Pop-up Multi-Tier Indoor Plant Stand
Product Weight: 1 lb
Package Dimensions: 21" x 11" x 2.5"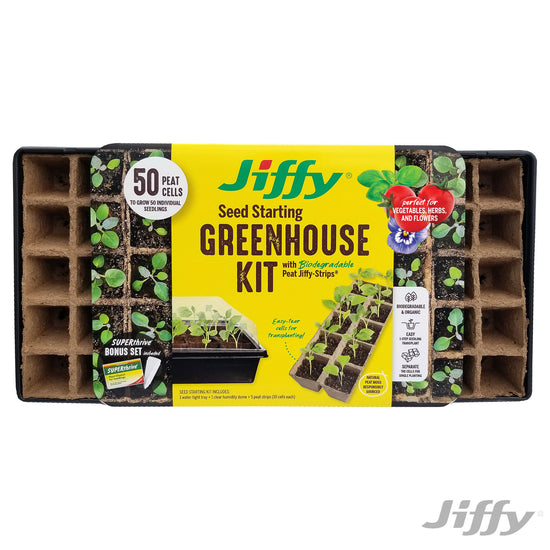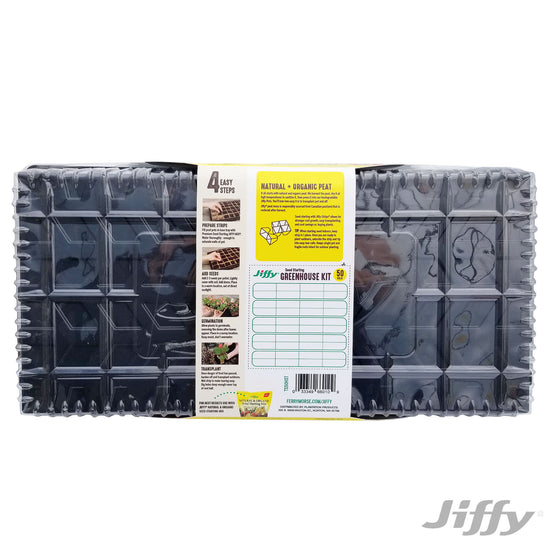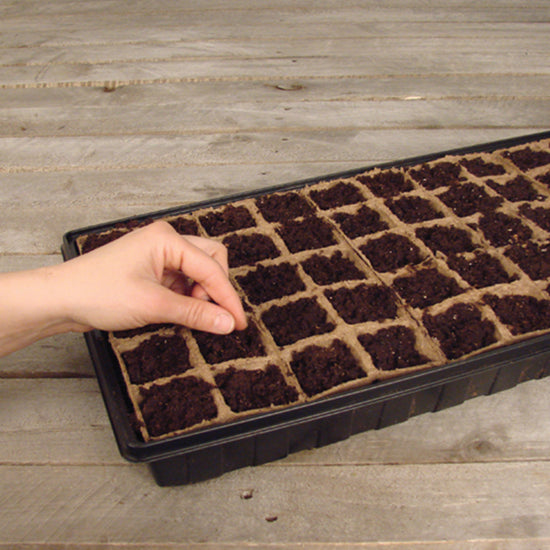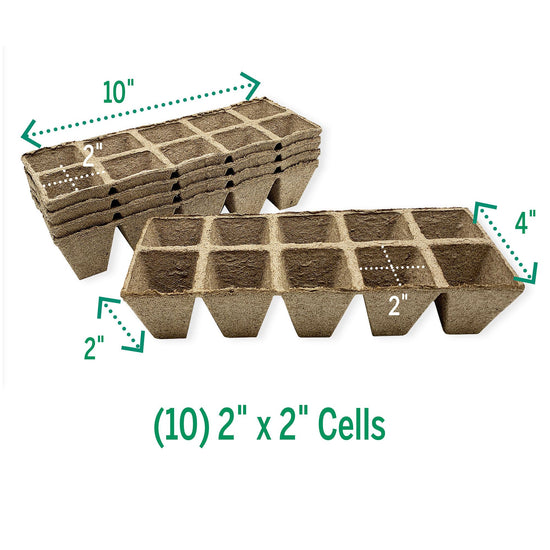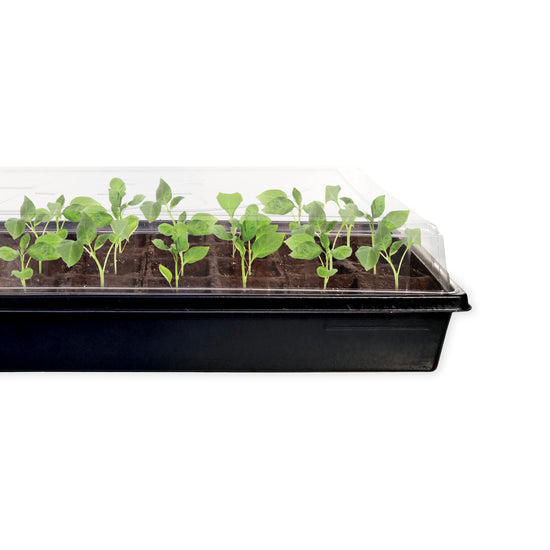 Garden growing Quiz
Find Your Best Match
Take our quiz to find the perfect plants and products for your location, skill level, and interests.
Find your best match in under 2 minutes!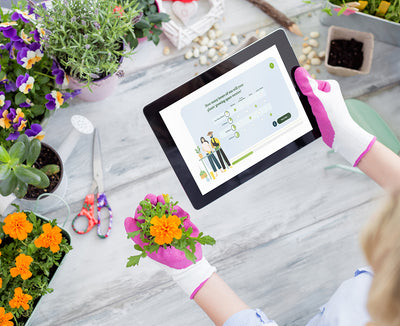 Garden growing Quiz
Find Your Best Match

Join Our Rewards Program today to start saving

Free Shipping on
Seed Only Orders!

There are a ton
of ways to earn!

Redeem points for
BIG savings!