Wildflower Seeds, Cutflower Mix
Regular price
Sale price
$3.99
Unit price
per
Sale
Sold out
Wildflower Seeds, Cutflower Mix
Regular price
Sale price
$3.99
Unit price
per
Sale
Sold out
This Cutflower Mixture of annual and perennial wildflowers provides an abundance of favorite cut flower varieties for beautiful, long-lasting arrangements. Provides a continuously changing pattern of blossom colors and shapes. This adaptable mixture will grow virtually anywhere in the United States and Southern Canada. Plants rebloom year after year. [Packet illustration is a guide only to the contents.]
Plant Type: Wildflowers
Fill Weight (grams): 2
Days To Bloom: 43-56 Days
Broadcast seed thinly and evenly over prepared soil. Rake in lightly, covering seed no deeper than 1/8 inch. For best germination, soak planted area thoroughly and maintain consistent moisture for 4 to 6 weeks, then gradually reduce watering.
Planting Depth: Broadcast
Seed Spacing: Broadcast
Ideal for gardens, meadows, sunny slopes, and low maintenance areas. A minimum of 4 hours sunlight daily assures best results. Many wildflowers are drought resistant and will survive reduced water. In arid climates or during drought conditions, up to 1/2 inch of supplemental water per week may be required. It is helpful to mix clean, dry sand with the seed. We recommend 1 to 2 parts sand to 1 part seed.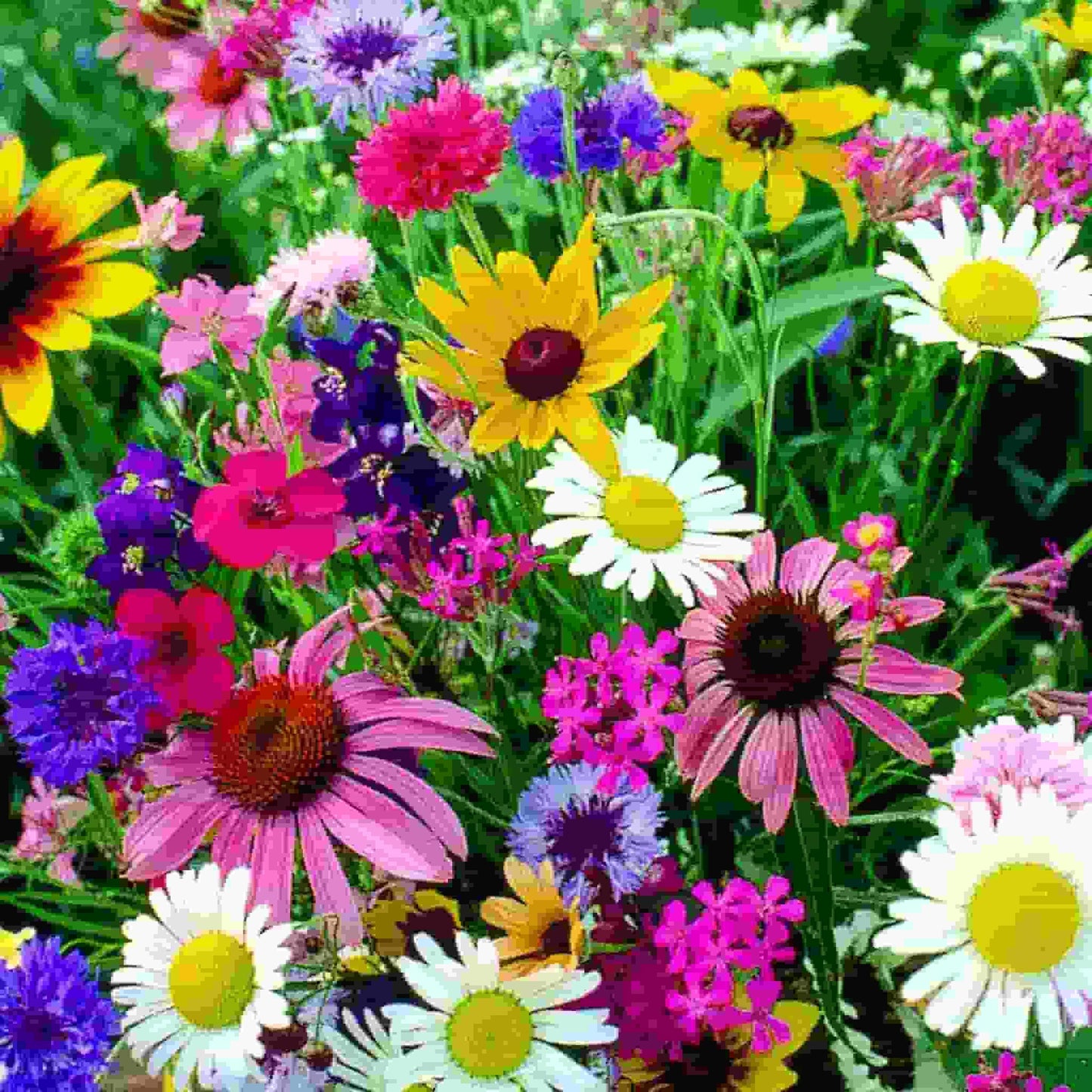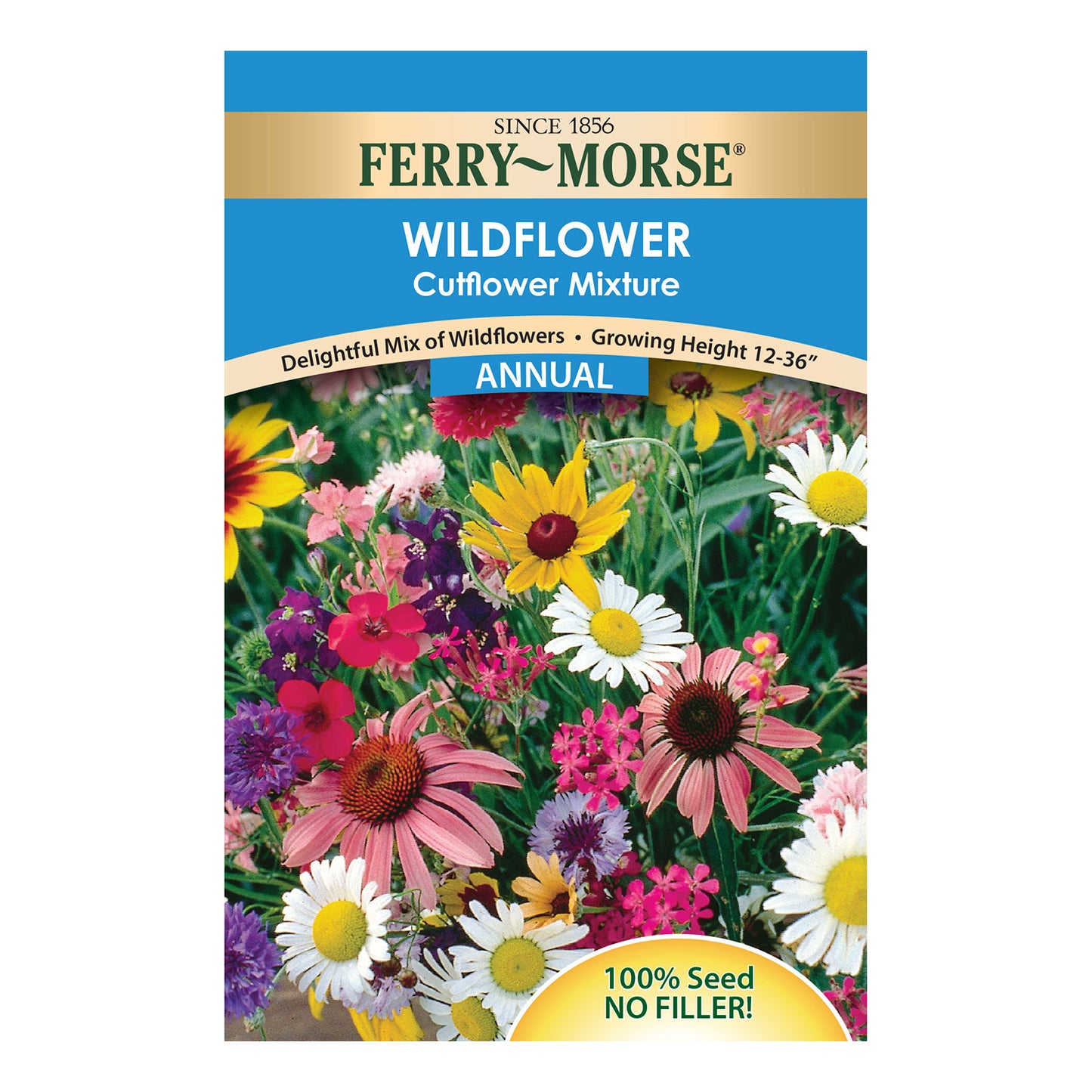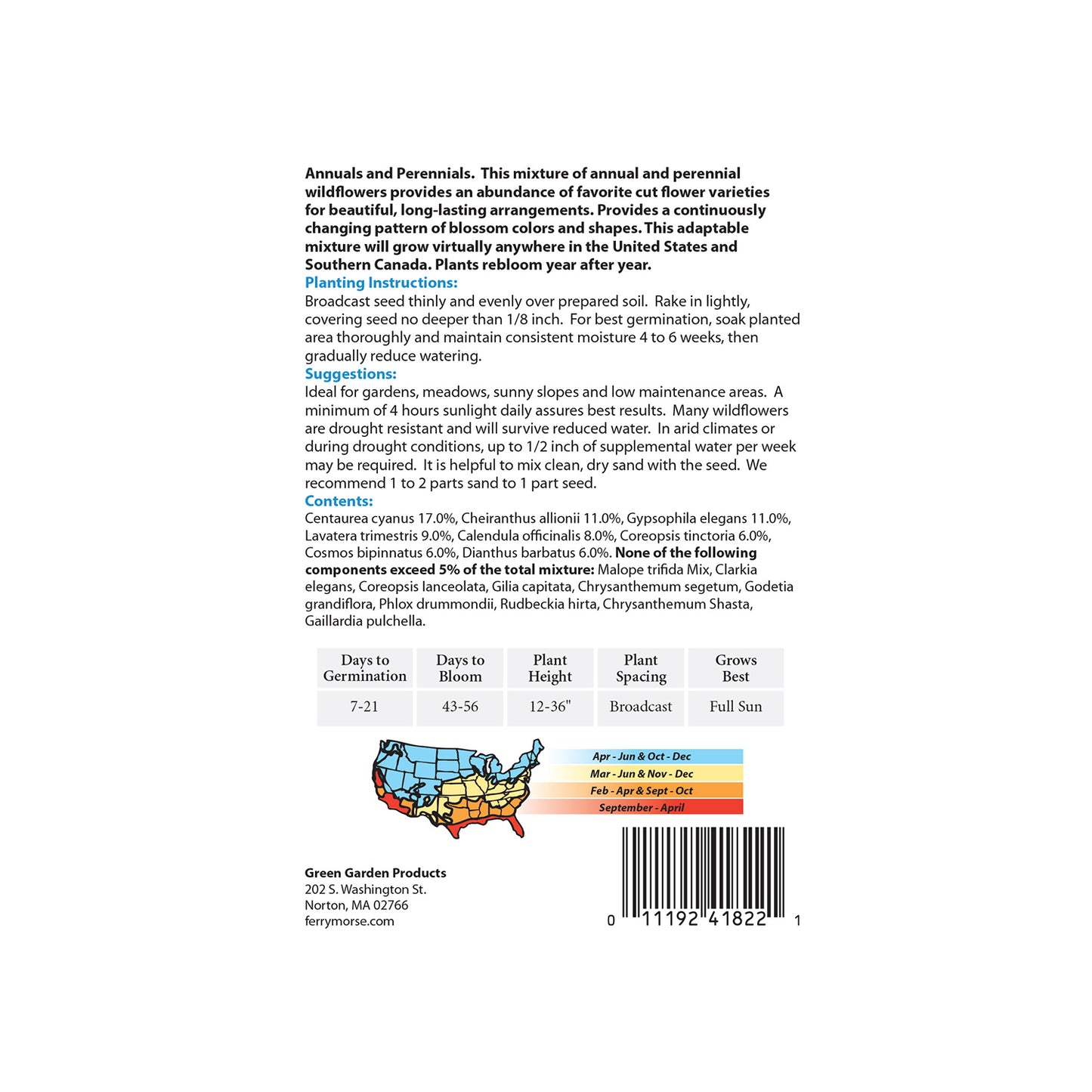 Garden growing Quiz
Find Your Best Match
Take our quiz to find the perfect plants and products for your location, skill level, and interests.
Find your best match in under 2 minutes!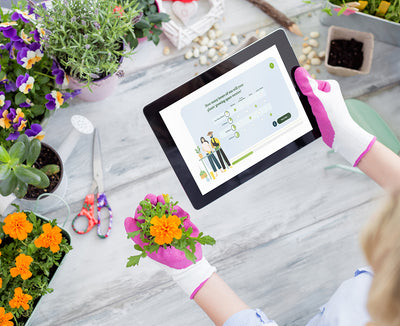 Garden growing Quiz
Find Your Best Match

Join Our Rewards Program today to start saving

Free Shipping on
Seed Only Orders!

There are a ton
of ways to earn!

Redeem points for
BIG savings!
Gardening Tips Straight From the Blog