Poppy Seeds, Iceland Mixed Colors
Papaver nudicaule
Regular price
Sale price
$2.19
Unit price
per
Sale
Sold out
Poppy Seeds, Iceland Mixed Colors
Papaver nudicaule
Regular price
Sale price
$2.19
Unit price
per
Sale
Sold out
Iceland Poppies are perennial flowers have slender stems which bear large flowers with texture like crinkled silk.
This poppy flower variety blooms in charming pastel shades of creamy white, coral, salmon pink, rose, lemon and deep orange; lives through very cold winters and blooms in most areas come late spring.
---
Botanical Name: Papaver nudicaule
Approximate Number of Seeds Per Packet: 1400
Plant Type: Perennial Flower
Scent: Soft, sweet smelling flowers.
Fill Weight (grams): 0.175
Days To Bloom: 180-300 Days
Several weeks before the last expected frost or in late summer, broadcast Iceland Mixed Colors Poppy seeds over prepared soil. Firm by light tamping. When plants are 4" high, thin to roughly 8" apart.
Planting Depth: Broadcast Seeds
Seed Spacing: Broadcast Seeds
Use in borders mixed with Baby's Breath - Gypsophila. Lovely massed in beds and ideal for rock gardens. In California and the Southwest, grow for winter blooms.
Garden growing Quiz
Find Your Best Match
Take our quiz to find the perfect plants and products for your location, skill level, and interests.
Find your best match in under 2 minutes!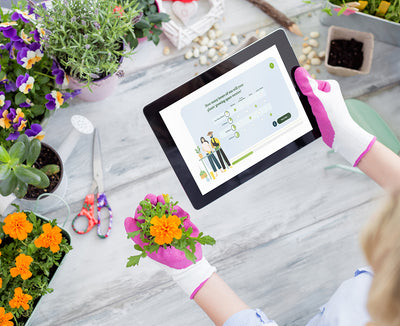 Garden growing Quiz
Find Your Best Match

Join Our Rewards Program today to start saving

Free Shipping on
Seed Only Orders!

There are a ton
of ways to earn!

Redeem points for
BIG savings!
Gardening Tips Straight From the Blog