Pollinator Flower Kit with Bee Balm & Lupine Mix Plantlings Live Baby Plants 1-3in., 12-Pack
Regular price
Sale price
$39.99
Unit price
per
Sale
Sold out
Pollinator Flower Kit with Bee Balm & Lupine Mix Plantlings Live Baby Plants 1-3in., 12-Pack
Regular price
Sale price
$39.99
Unit price
per
Sale
Sold out
This Pollinator Perennial Flower Kit with Panorama Mix Bee Balm and Gallery Mix Lupine will bring a burst of vibrant color to your garden! These live baby plants are 1-3 inches tall and are perfect for planting in well-drained soil in a sunny spot.
The Panorama Mix Bee Balm has palm tree-like double flowers in shades of red, pink, and white, while the Gallery Mix Lupine has lilac flower spikes. These plants will attract pollinators such as hummingbirds, butterflies and bees to your garden, making them a great addition to any outdoor space.
Plant in the spring or fall for best results. For optimal growth, water regularly and provide adequate sunlight. With proper care, these perennial plants will come back year after year!
You will receive 12  total plantlings in this bundle which includes:
one (1) Bee Balm Panorama Mix Plantlings 6pk
one (1) Lupine Gallery Mix Plantlings 6pk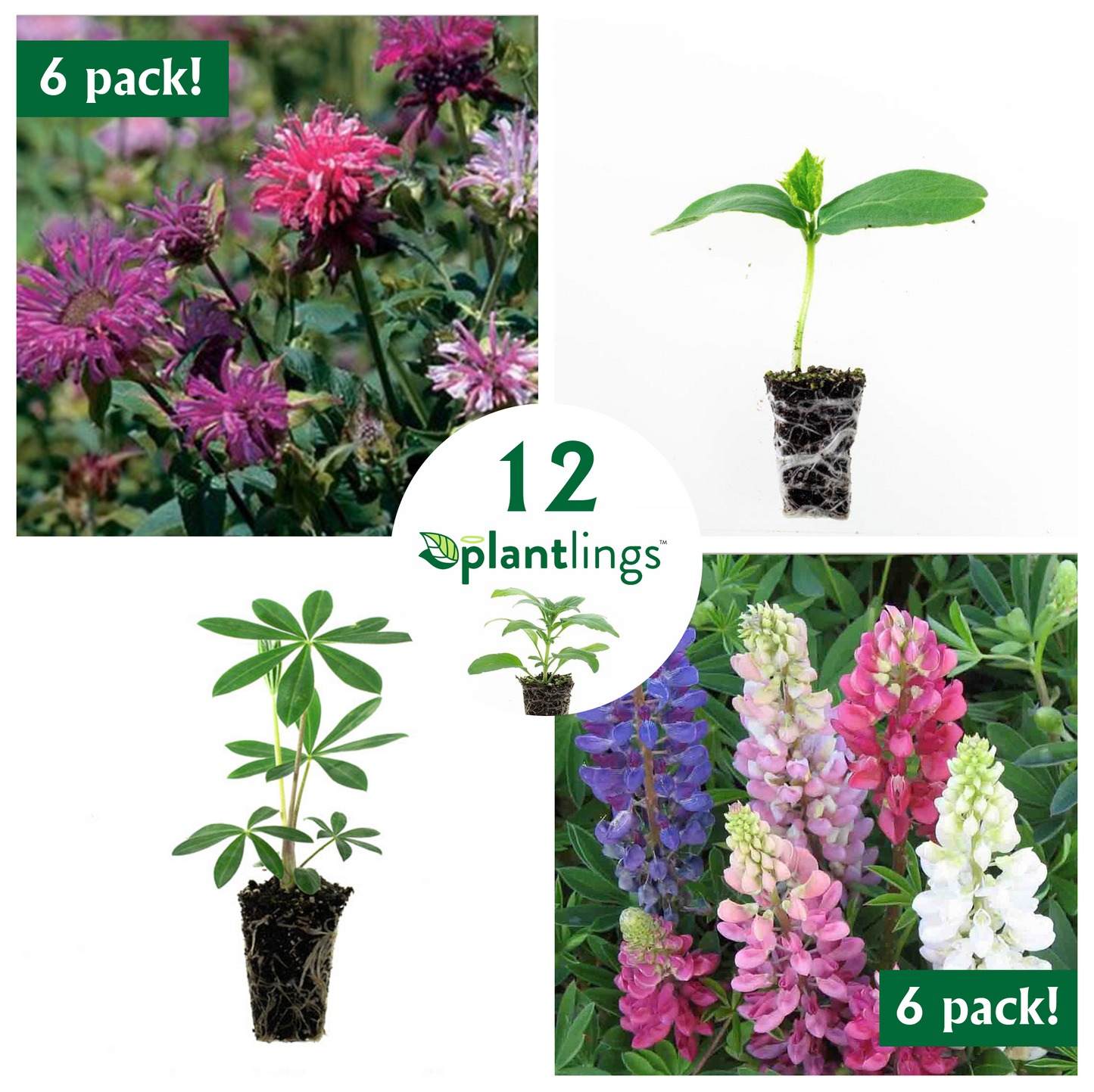 Garden growing Quiz
Find Your Best Match
Take our quiz to find the perfect plants and products for your location, skill level, and interests.
Find your best match in under 2 minutes!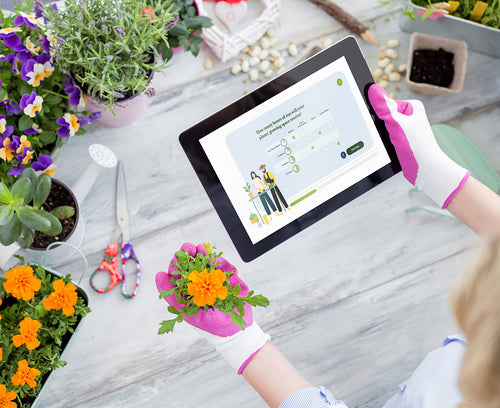 Garden growing Quiz
Find Your Best Match

Join Our Rewards Program today to start saving

Free Shipping on
Seed Only Orders!

There are a ton
of ways to earn!

Redeem points for
BIG savings!
Gardening Tips Straight From the Blog