Jiffy Professional Seed Starting Greenhouse with 72 Peat Pellets and SUPERthrive Sample, 36mm Pellets
Regular price
Sale price
$11.99
Unit price
per
Sale
Sold out
Jiffy Professional Seed Starting Greenhouse with 72 Peat Pellets and SUPERthrive Sample, 36mm Pellets
Regular price
Sale price
$11.99
Unit price
per
Sale
Sold out
Start up to 72 plants in the Jiffy 72 Pellet Professional Greenhouse.

Our highest pellet count in a kit, this greenhouse is perfect for starting your garden indoors. As a bonus, get your seedlings started off strong with a sample of SUPERthrive, a kelp-based vitamin for plants!
Included:

72 Jiffy Peat Pellets, 36mm diameter (perfect for flowers and herbs)
Base watertight plastic tray
Clear greenhouse humidity dome
Bonus SUPERthrive Plant Vitamin sample and plant markers
How to use:
Expand Jiffy-7® Peat Pellets by gradually adding approximately 1/8 cup (35 ml) of warm water per pellet or approximately 10½ cups (2½ liters) to expand entire package. Add more water as needed. When pellets are fully expanded (about 1 - 1½ inches, 2.5 - 3.8 cm tall and dark brown), pour off any excess water.
Gently pull back netting on top of pellets. Fluff and level surface peat. Sow 2 - 3 seeds per pellet. Cover lightly with peat. Place dome on tray and keep in a warm location away from direct sunlight.
When first seeds sprout, prop dome open. When all seeds have sprouted, remove dome and place in a sunny location. After first true leaves appear, cut back all except strongest seedling in each pellet.
Add water to tray when pellets turn light brown. Do not over water.
To harden off plants, place outside in shade for several days (bring plants in at night). Gradually expose to full sunlight.
To transplant, dig holes deep enough to cover top of pellets. Gently firm soil around pellet. Water.
For our new vertical Plant Stand, click here: Pop-up Multi-Tier Indoor Plant Stand
Characteristics: Greenhouse dimensions: 21" x 11" x 2.5"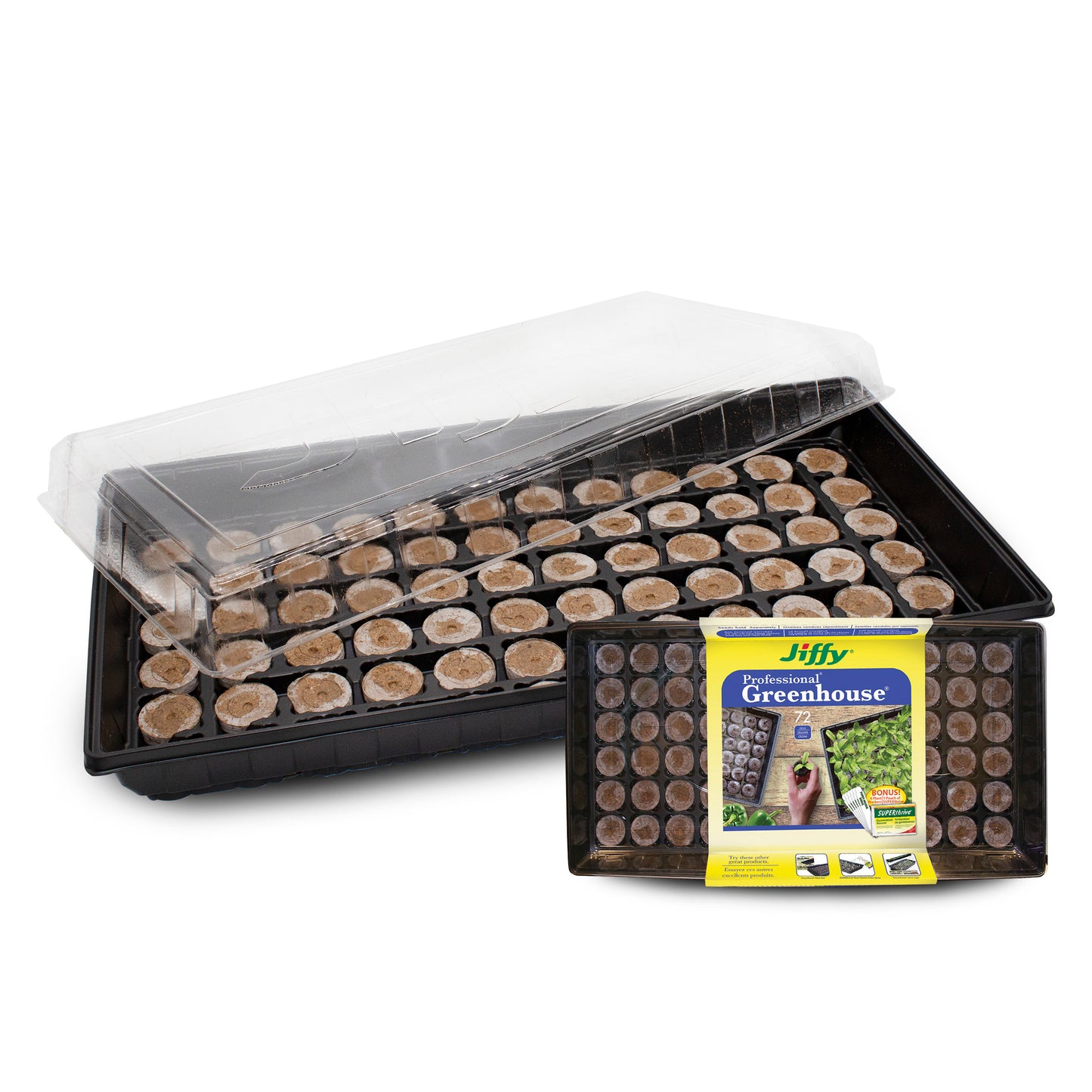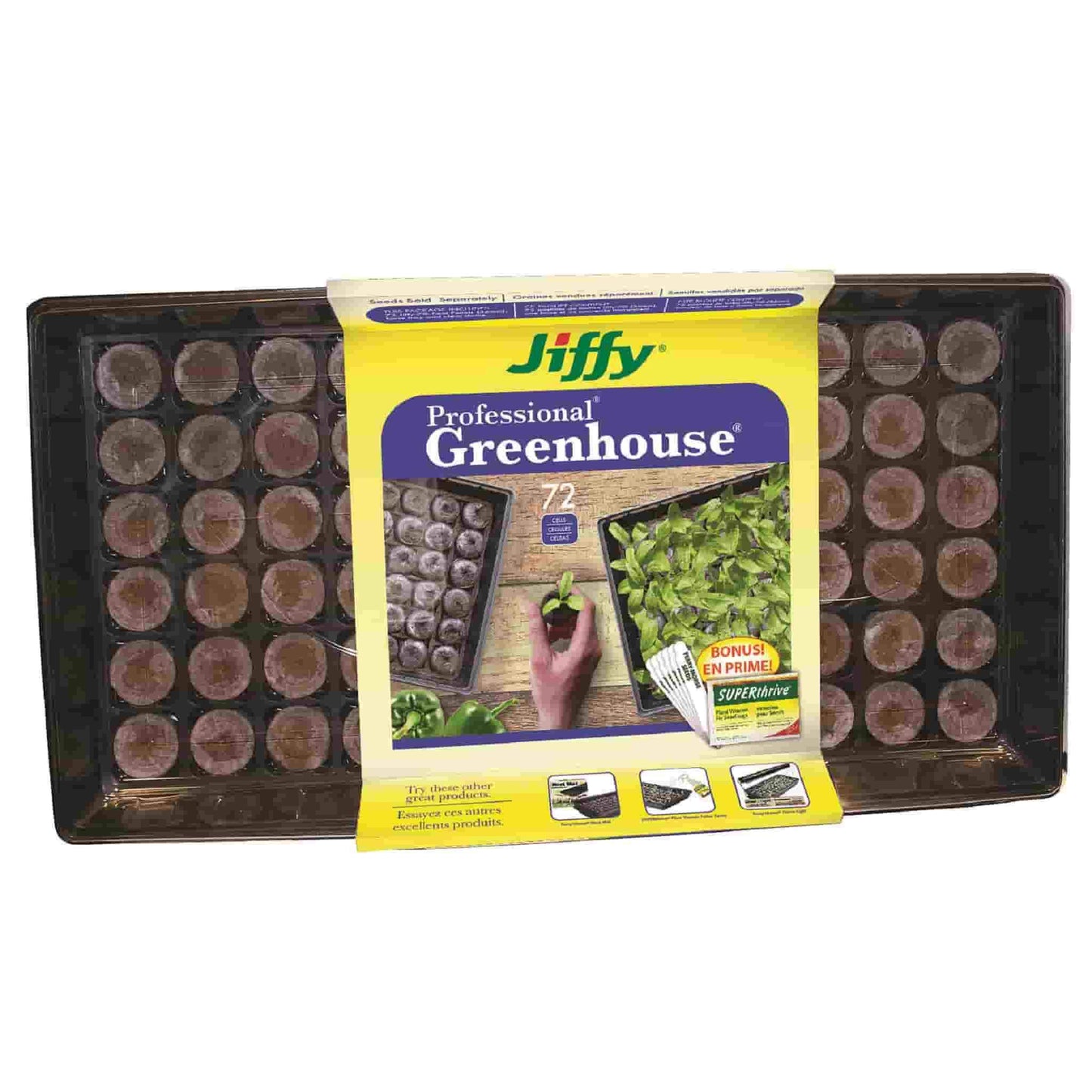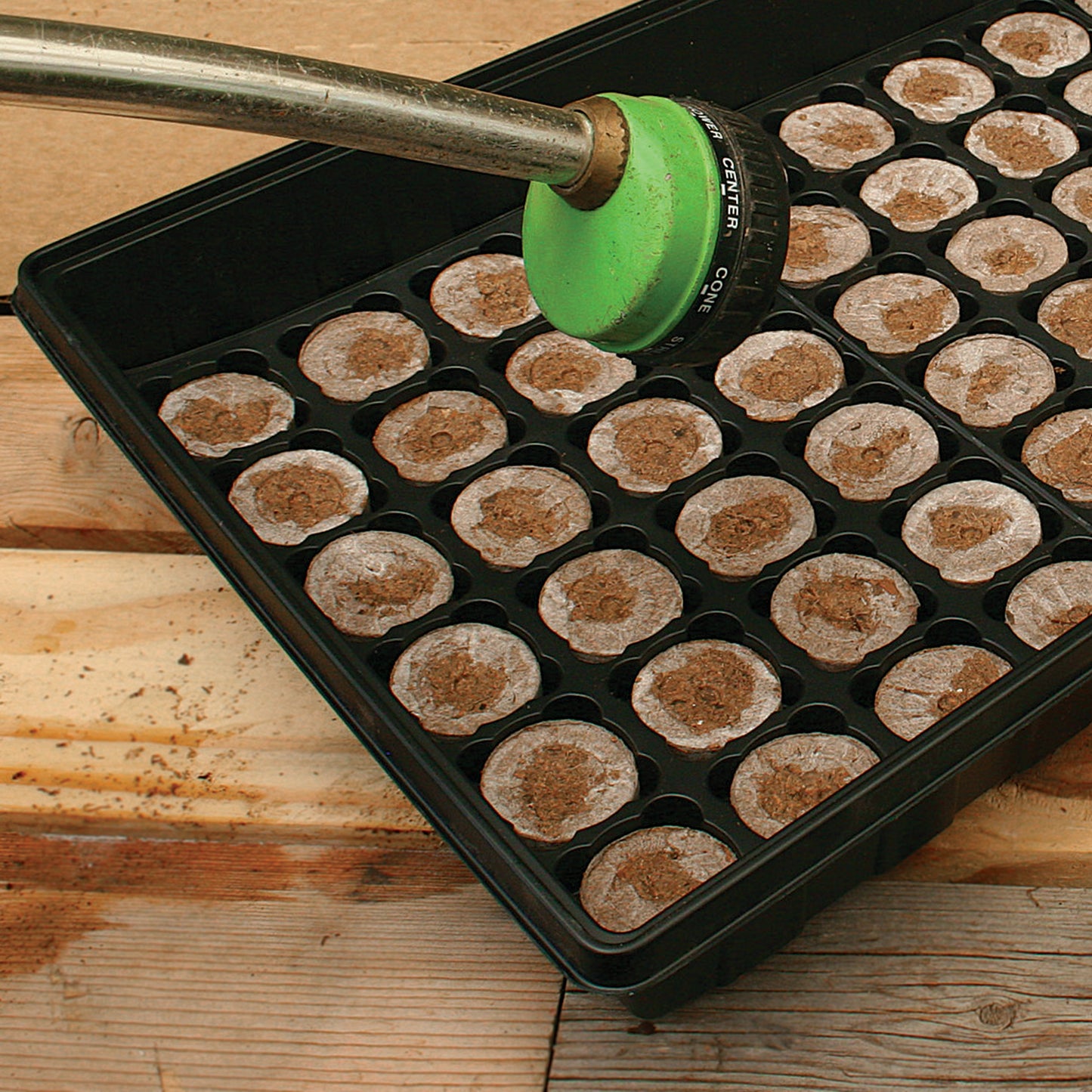 Garden growing Quiz
Find Your Best Match
Take our quiz to find the perfect plants and products for your location, skill level, and interests.
Find your best match in under 2 minutes!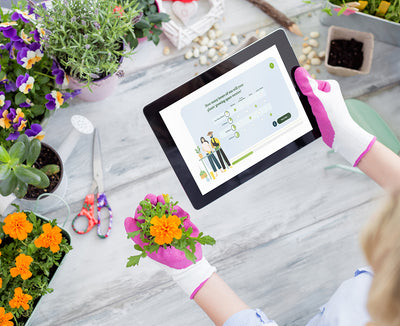 Garden growing Quiz
Find Your Best Match

Join Our Rewards Program today to start saving

Free Shipping on
Seed Only Orders!

There are a ton
of ways to earn!

Redeem points for
BIG savings!
Gardening Tips Straight From the Blog