Italian Herb Kit with Basil, Oregano, Rosemary & Thyme Plantlings Live Baby Plants 1-3in., 12-Pack
Regular price
Sale price
$39.99
Unit price
per
Sale
Sold out
Italian Herb Kit with Basil, Oregano, Rosemary & Thyme Plantlings Live Baby Plants 1-3in., 12-Pack
Regular price
Sale price
$39.99
Unit price
per
Sale
Sold out
This Italian Herb Garden Starter Live Plant Kit is perfect for gardeners looking to add delicious herbs to their culinary creations. This kit includes four common Italian herbs: Nufar Sweet Basil, Italian Oregano, Barbecue Rosemary, and English Thyme. Each live plantling is between 1-3 inches in size and contains 12 plants in total.
When planting this kit, make sure to choose a sunny spot in the garden with well-draining soil. The plants should receive at least 6-8 hours of direct sunlight each day. Each herb will grow to a different height, with the Nufar Sweet Basil reaching up to 12 inches, the Italian Oregano up to 24 inches, the Barbecue Rosemary up to 36 inches, and the English Thyme up to 12 inches. Depending on the environment and care, these herbs should be ready to harvest in around 60-90 days.
To ensure the health of your herbs, make sure to water them regularly and provide them with plenty of nutrients. Pruning the plants periodically will help promote growth and keep them looking their best.
You will receive 12  total plantlings in this bundle which includes:
one (1) Thyme English Plantlings 3pk
one (1) Rosemary Barbecue Plantlings 3pk
one (1) Oregano Italian Plantlings 3pk
one (1) Sweet Basil Nufar Plantlings 3pk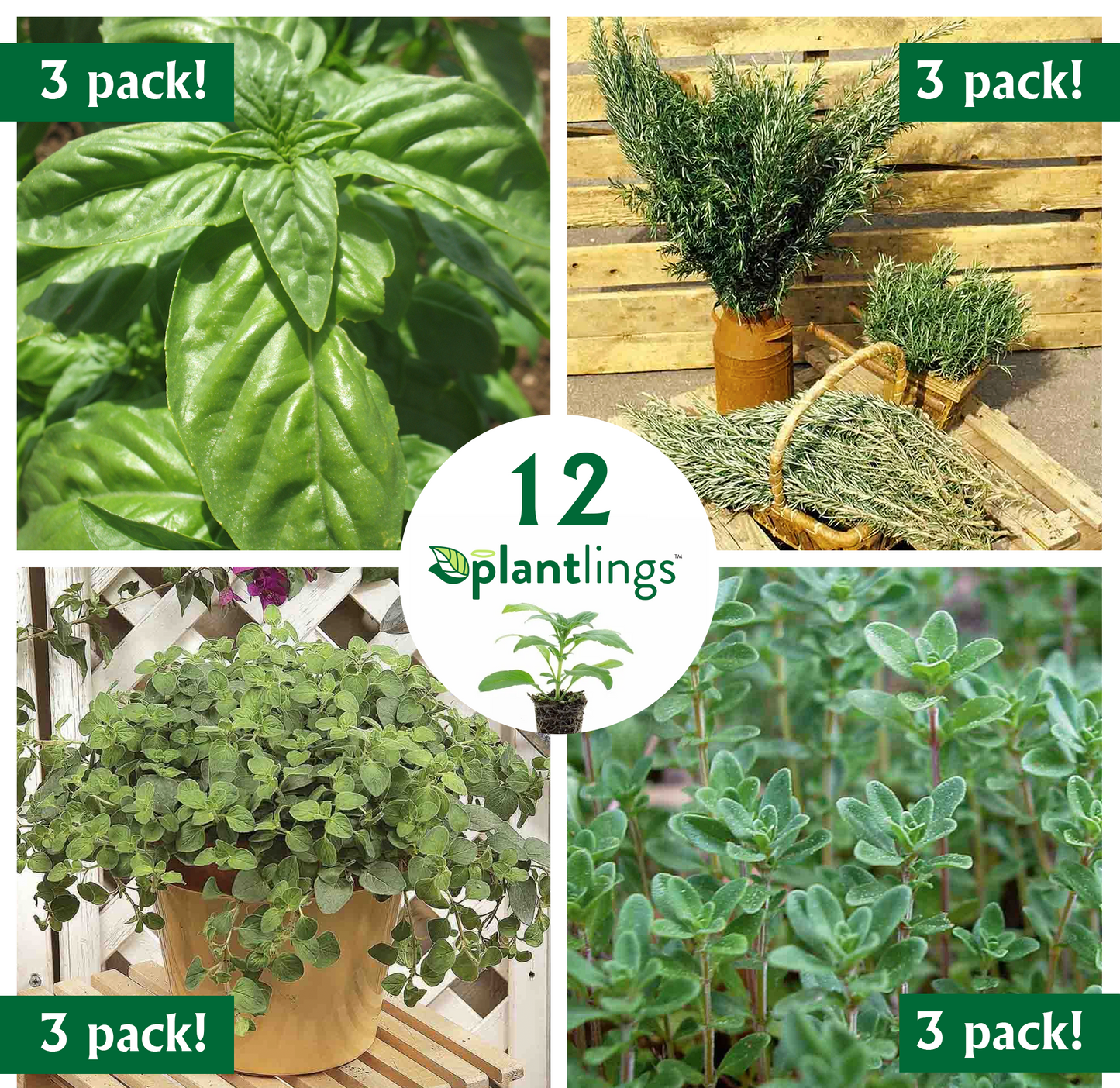 Garden growing Quiz
Find Your Best Match
Take our quiz to find the perfect plants and products for your location, skill level, and interests.
Find your best match in under 2 minutes!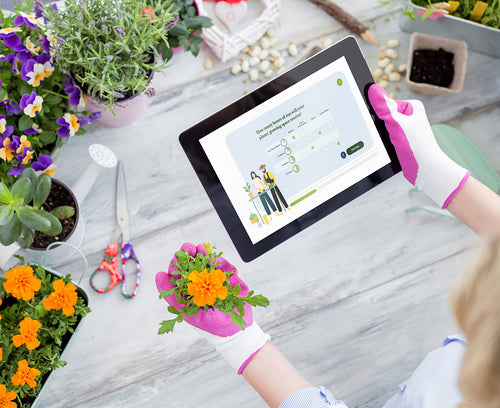 Garden growing Quiz
Find Your Best Match

Join Our Rewards Program today to start saving

Free Shipping on
Seed Only Orders!

There are a ton
of ways to earn!

Redeem points for
BIG savings!
Gardening Tips Straight From the Blog