Container Friendly Flower Kit with Petunia Wave Purple Classic & Sweet Potato Vine Marguerite Plantlings Live Baby Plants 1-3in., 12-Pack
Regular price
Sale price
$39.99
Unit price
per
Sale
Sold out
Container Friendly Flower Kit with Petunia Wave Purple Classic & Sweet Potato Vine Marguerite Plantlings Live Baby Plants 1-3in., 12-Pack
Regular price
Sale price
$39.99
Unit price
per
Sale
Sold out
This Container Friendly Flower Garden Starter Kit with Petunia Wave Purple Classic & Sweet Potato Vine Marguerite Plantlings Live Baby Plants 1-3in., 12-Pack is perfect for gardeners looking to add a touch of class to their flower containers.
This kit includes 12 baby plants of Petunia Wave Purple Classic and Sweet Potato Vine Marguerite, which are well suited for borders, mixed baskets, and other containers. The lime green sweet potato leaves and magenta petunia blooms will create a stunning display in any garden.
For optimal growth, these plants should be planted in a well-draining potting mix and placed in a location that receives full sun for at least 6 hours a day. To ensure the plants remain healthy, water them regularly and fertilize them every two weeks. With proper care, these plants will provide beautiful blooms throughout the season.
You will receive 12  total plantlings in this bundle which includes:
one (1) Ipomoea Sweet Potato Vine Marguerite 6pk
one (1)

Petunia Wave Purple Classic

 Plantlings 6pk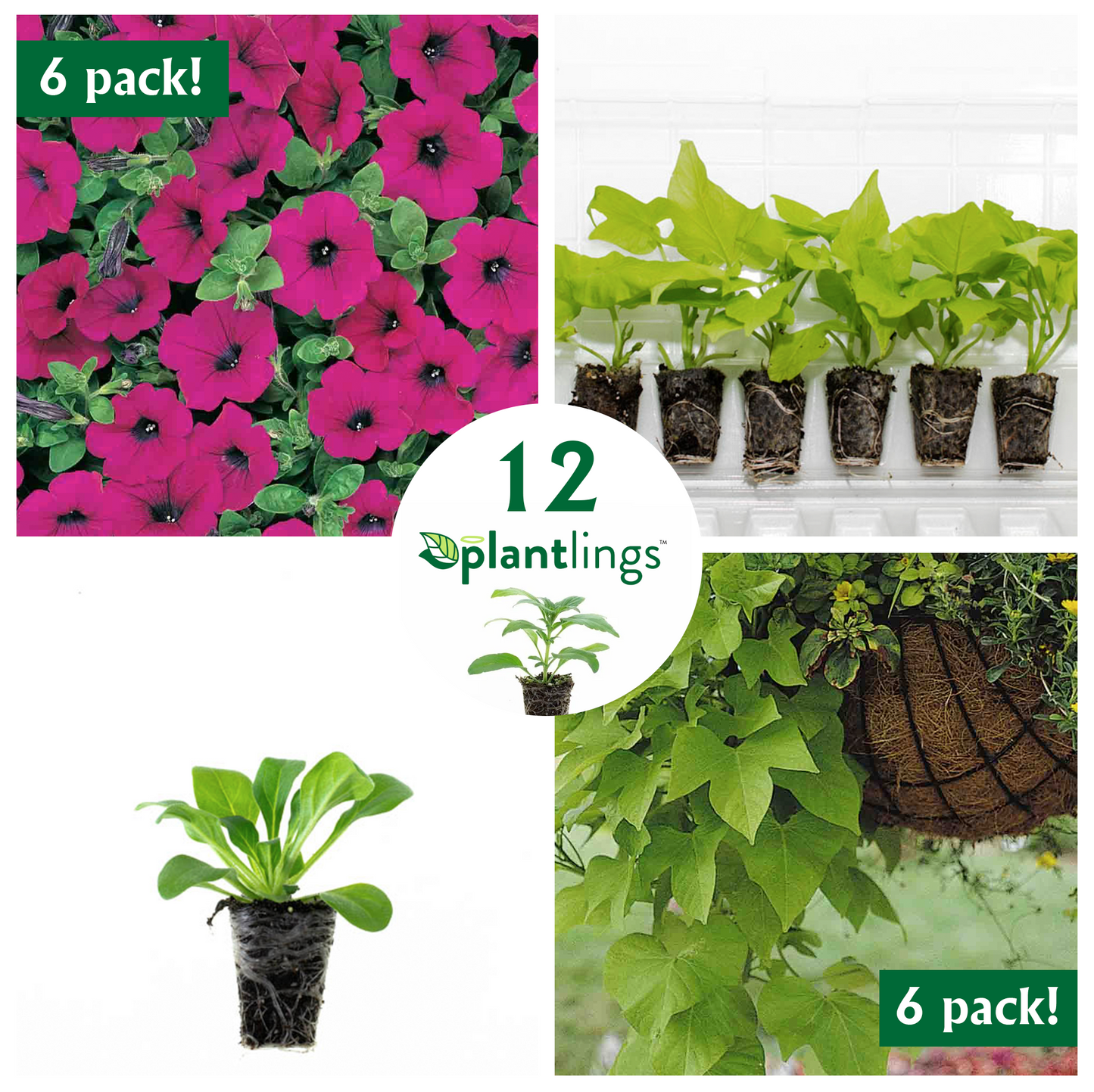 Garden growing Quiz
Find Your Best Match
Take our quiz to find the perfect plants and products for your location, skill level, and interests.
Find your best match in under 2 minutes!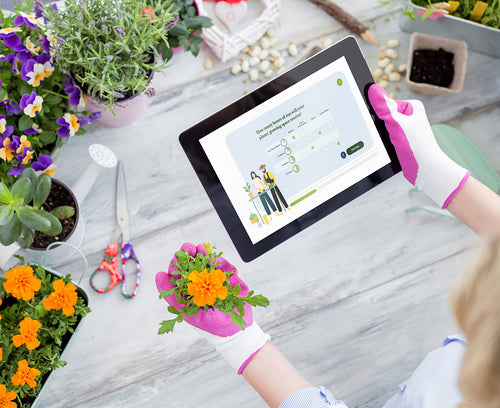 Garden growing Quiz
Find Your Best Match

Join Our Rewards Program today to start saving

Free Shipping on
Seed Only Orders!

There are a ton
of ways to earn!

Redeem points for
BIG savings!
Gardening Tips Straight From the Blog