Annual Flower Kit with Geranium Ivy Deep Pink & Coleus FlameThrower Serrano Plantlings Live Baby Plants 1-3in., 12-Pack
Regular price
Sale price
$39.99
Unit price
per
Sale
Sold out
Annual Flower Kit with Geranium Ivy Deep Pink & Coleus FlameThrower Serrano Plantlings Live Baby Plants 1-3in., 12-Pack
Regular price
Sale price
$39.99
Unit price
per
Sale
Sold out
This Annual Flower Garden Starter Kit is perfect for the gardener looking to get a jump-start on the season. Featuring 12 live baby plants of Ivy Precision Rose Geranium and FlameThrower™ Serrano Coleus, this kit is a great way to add bright, colorful blooms to your garden.
The Ivy Precision Rose Geranium produces deep pink flowers early in the season, while FlameThrower™ Serrano Coleus adds dramatic streaks of color in the shade. Ivy geraniums are early flowering and thrive in full sun. So while the pink ivy geranium blooms in the sunlight, serrano coleus will enliven shady spots with unrivaled color and shape—and it's low maintenance too! To get the most out of your garden starter kit, plant the geranium ivy deep pink in a sunny location and the coleus flamethrower serrano in a shady spot. Be sure to provide both plants with adequate water and sunlight for optimal growth and blooms. With proper care, you'll be able to enjoy these beautiful flowers all season long.
You will receive 12  total plantlings in this bundle which includes:
one (1) Geranium Ivy Precision Rose Plantlings 6pk
one (1)

Coleus FlameThrower™ Serrano

 Plantlings 6pk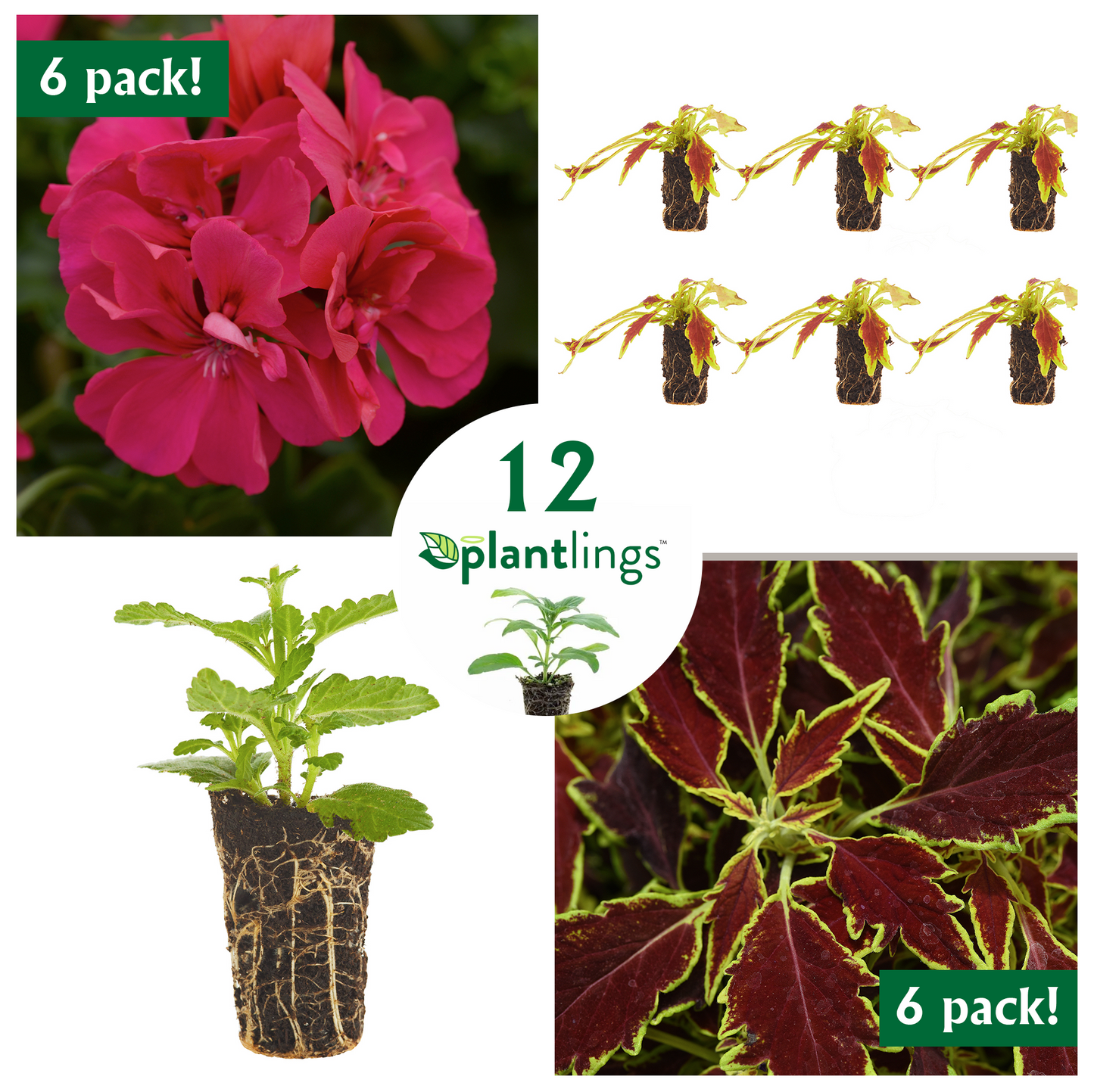 Garden growing Quiz
Find Your Best Match
Take our quiz to find the perfect plants and products for your location, skill level, and interests.
Find your best match in under 2 minutes!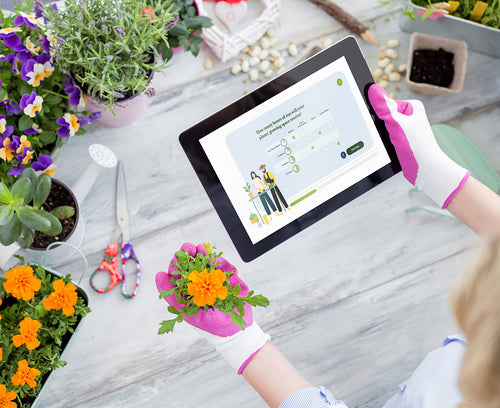 Garden growing Quiz
Find Your Best Match

Join Our Rewards Program today to start saving

Free Shipping on
Seed Only Orders!

There are a ton
of ways to earn!

Redeem points for
BIG savings!
Gardening Tips Straight From the Blog