Morning Glory Flower Seeds, Giant Mixed Colors
Ipomoea
Regular price
Sale price
$2.19
Unit price
per
Sale
Sold out
Morning Glory Flower Seeds, Giant Mixed Colors
Ipomoea
Regular price
Sale price
$2.19
Unit price
per
Sale
Sold out
This variety of Giant Morning Glories is a half-hardy annual with an array of beautiful colors.
Each morning glory will have giant, oddly marked flowers that often measure 3" across! Blooms in radiant shades of reds and blues, which distinguishes this blend from others. Graceful vines are ideal for trailing over arbors and trellises.
Please note - Morning Glory seeds are for planting purpose only. Toxic to animals and humans if ingested. Keep seeds out of reach of pets and children.
---
Botanical Name: Ipomoea
Approximate Number of Seeds Per Packet: 35
Plant Type: Annual Flower
Fill Weight (grams): 1.5
Days To Bloom: 50-80 Days
After all danger of frost, sow Giant Mixed Colors Morning Glory seeds in open ground well exposed. Cover with 0.25" of soil. To speed germination, nick seeds and soak overnight in warm water. When plants are 4" tall, thin. Does not transplant well.
Planting Depth: .25"
Seed Spacing: Sow Giant Mixed Colors Morning Glory seeds roughly 6" apart.
Excellent for temporary screens and ground covers. Vines can be trained to cover fences, tree trunks, and stumps. If lush growth but no flowers, stop watering.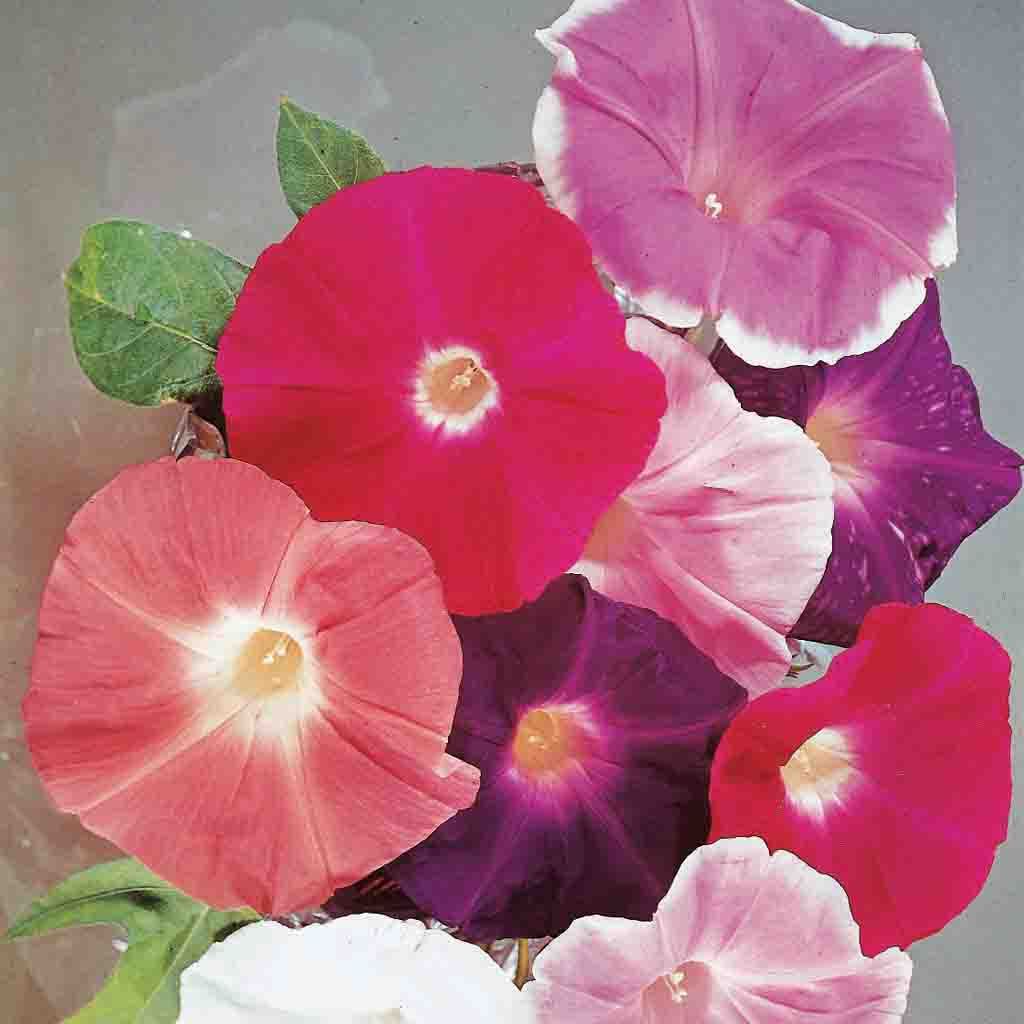 Garden growing Quiz
Find Your Best Match
Take our quiz to find the perfect plants and products for your location, skill level, and interests.
Find your best match in under 2 minutes!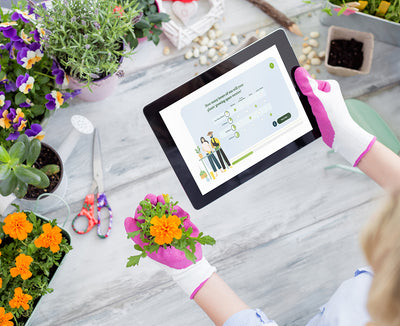 Garden growing Quiz
Find Your Best Match

Join Our Rewards Program today to start saving

Free Shipping on
Seed Only Orders!

There are a ton
of ways to earn!

Redeem points for
BIG savings!
Gardening Tips Straight From the Blog